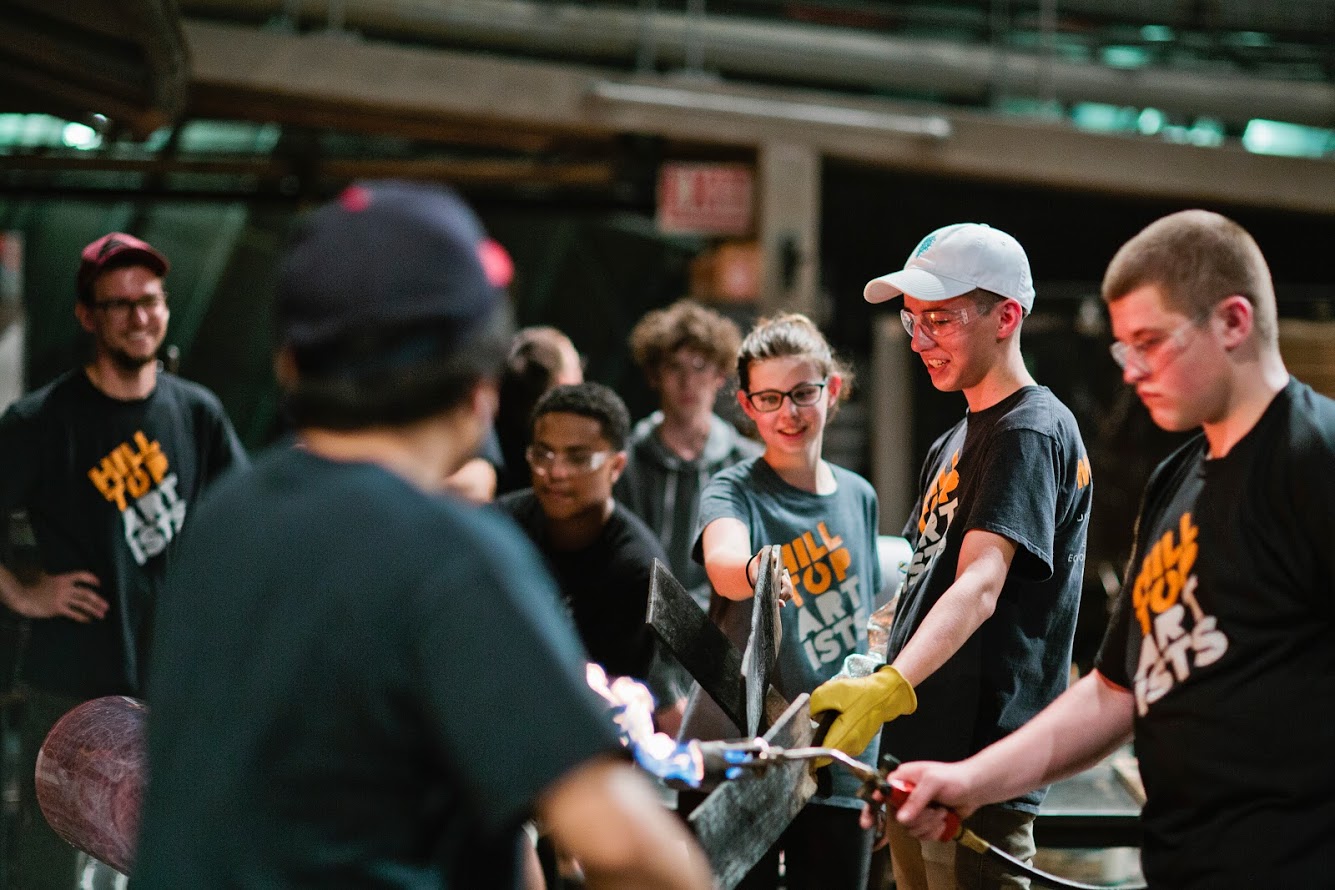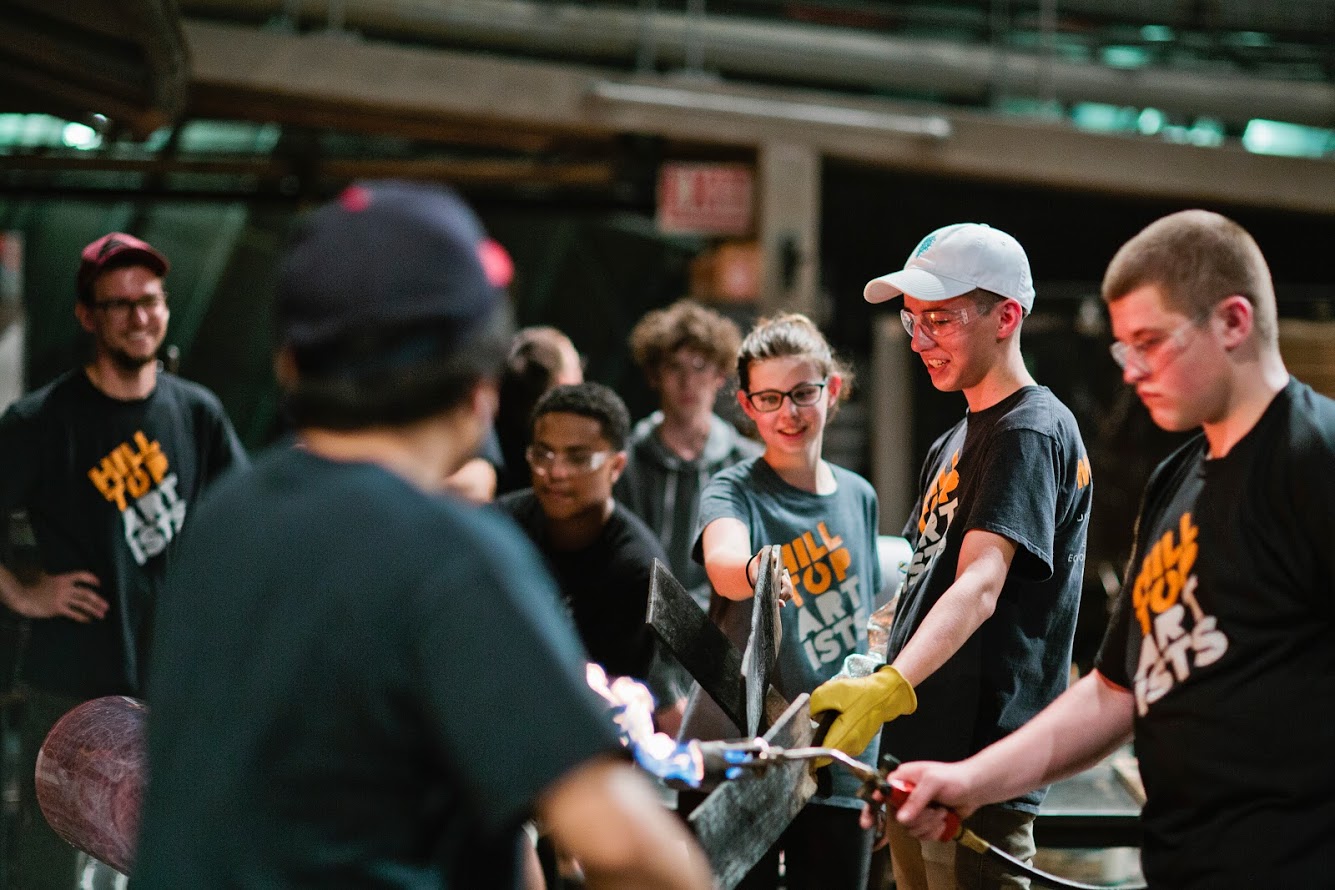 Instruction
On average, an After-School student receives 211 hours of instruction.
Volunteers
Every year, Hilltop Artists engages over 80 volunteers who give over 500 hours to the organization.
Glass Sales
Student-generated glass sales totaled $156,915 in 2018.
Commissions
Team Production completed over 60 commissions of varying size, quantity, and style during our 2018-19 Fiscal Year.
Safety
Hilltop Artists students create their glass-blown art with molten glass that has been heated in the furnace to 2,000 degrees Fahrenheit. Our students learn to respect safety precautions and work in a team using very hot materials.
Fundraising
Our annual Better Futures Luncheon is our biggest fundraising event. We also have opportunities to donate throughout the year, including through joining our Murrini Club.
More about Hilltop Artists
The transformational process of creating something from glass readily reflects the power of art to change lives. Research shows that students who have access to arts education have better academic and interpersonal success. Hilltop Artists students learn transferable skills through their work with glass. To learn more about how we measure the success of our programs, follow this link.
Hilltop Artists is an independent nonprofit organization, operating within Tacoma Public Schools. Hilltop Artists is governed by a Board of Directors who set policy and strategic direction, and maintain fiscal accountability. Tacoma Public Schools is one of our most important partners.
We are a tuition-free program and provide instruction, facilities, supplies and materials through our grant partnerships, individual and in-kind donations, and glass sales. There is a materials fee for summer school, but no students are turned away if they are unable to pay.
Hilltop Artists is a 501(c )3 non-profit whose revenue comes from the following sources:
Foundation, corporate, and government grants
In-Kind Contributions
Contract fees
Contributions
Sales of Glass
Follow this link to see out most recent Annual Report.
Our classes are offered to youth ages 12 to 20, but we consider all of our supporters to be a part of our team.
Learn more about eligibility for enrollment in classes here.
Articles
Tomorrow's Craftsmen and Craftswomen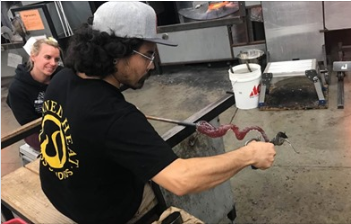 Cityline Interview about Winter Glass Sale 2018
Cityline Interview about Biot Student Ambassadors
Spotlight of Kimberly Keith by Graduate Tacoma
Daria, Student Speaker at the 2018 Better Futures Luncheon
Noah, Student Speaker at the 2018 Better Futures Luncheon