Day Time Electives
JASON LEE MIDDLE SCHOOL
In-School Instructors teach four elective classes for 7th and 8th-grade students at Jason Lee during the school year.
In-School Elective students rotate through three stations: glassblowing, bead making, and glass fusion/mosaics. They gain arts knowledge through sequential skills building while also learning critical life skills, such as teamwork, creativity, and problem-solving.
Enrollment: 7th and 8th grade Jason Lee students who are at least 12 years of age are eligible to enroll in these daytime classes. Students can speak with their Jason Lee advisers to sign up.
WILSON HIGH SCHOOL
CTE elective courses in glassblowing are available to juniors and seniors at Wilson High School.
These elective courses run throughout the school year and focus on the artistic and vocational aspects of glassblowing. Students gain essential post-secondary education and job-readiness knowledge.
Enrollment: 11th and 12th grade Wilson students are eligible to enroll in CTE. Students can speak with their Wilson counselor to sign up. Note: High school students from any school are eligible for After-School at Wilson. Scroll down to learn more about After-School.
Jason Lee Middle School
Monday – Thursday, 3 – 4:30 PM during the school year 
The After-School program offers students a safe and positive place to be for out-of-school hours, as well as a place to further develop their skills in glass arts while connecting with trusted adults and working with advanced glass art students as their mentors.
Wilson High School
Monday through Thursday,  2:30 – 4 PM during the school year
The After-School program at Wilson provides an opportunity for high school students to continue – or begin – their exploration of glass arts, much like After-School at Jason Lee. 
For more information on the After-School Program please follow this link. 
Team Production students, aged between 14 and 20 have been identified in our other programs as advanced students.  Team Production goes year-round and these students create glass art for commissions, such as the Governor's Arts and Heritage Awards and Tacoma City of Destiny Awards, and for sale in our gallery and at Hilltop Artists events.  Team Production students also participate in an annual week-long Visiting Artist Residency at the Museum of Glass each summer.
All Team Production students are required to create a high school or post-education plan for which our Outreach Manager provides resources and support.
To learn more, contact Jessica Hogan, Jhogan@hilltopartists.org.
Click here to view the Team Production Calendar 
Li'l Board of Directors
The Li'l Board of Directors is a group of students from Hilltop Artists' Team Production who meet regularly. Their role is to bridge the gap between students, staff, and the Board of Directors. Hilltop Artists students involved in any of our programs are eligible to serve on the Li'l Board of Directors.
To learn more, contact James Downey, jdowney@hilltopartists.org.
Opportunities for Team Production Students
Hilltop Artists offers 2-week sessions of Summer Glass Arts classes. They provide a great opportunity for students who are unable to participate in our Daytime or After-School programs. 
Due to COVID-19 applications online and in paper form are postponed until we are able to reopen the Hot Shops. 
Learn more about our summer programs here. 
Arts Connect is a Hilltop Artists' community-based program for females who are involved with the Pierce County Juvenile Court, through the court's diversion, probation, foster care, truancy, and at-risk programs. Serving females ages 12 to 18, Arts Connect provides an environment for students to build trust, confidence, and a sense of belonging. Each quarter, the students explore a new medium, such as glass fusing, printmaking, glassblowing, and photography.
The Outreach Services Program at Hilltop Artists is a critical component of our mission to connect youth to better futures, and is available to all students in every Hilltop Artists program.
Outreach provides in-depth, individualized services, referrals, support and advocacy for students and their families. We do this with respect for the diversity of our students and their families, a lens of equity, and an understanding of trauma-informed care.  Outreach Services partners with community organizations for referrals to their services as well as recruiting their clients who could benefit from Hilltop Artists programs. 
We're hiring! Learn more about the Outreach Services Manager position and apply here.
Outreach Services focuses on:
• BASIC NEEDS: housing / food / clothing /hygiene
• HEALTH: medical, dental, mental health, drug counseling, vision
• EDUCATION: attendance, graduation, post-secondary education, financial literacy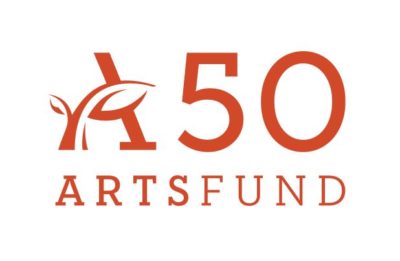 Thank you to the ArtsFund Youth Access and Opportunity Fund for helping to underwrite the expenses associated with Hilltop Artists' youth glass art programs.