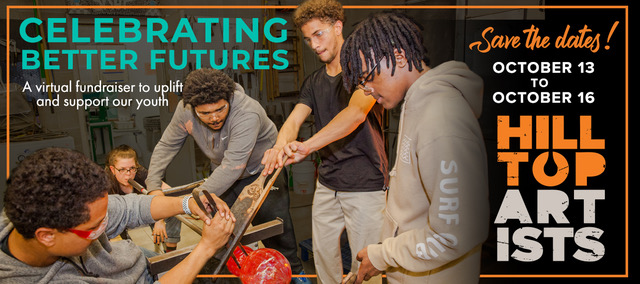 Our beloved Better Futures Luncheon goes virtual this year and we can't wait for you to join us!
From October 13 – 16 we will celebrate youth stories, share the perspectives of our staff and supporters, and give you an opportunity to invest in the futures of our students and of Hilltop Artists.
Mark your calendars for the following events!
October 13 Auction opens at 10 am
October 13 Lunchtime Kickoff over Zoom from 12-1 pm
October 16 Auction closes at 8 pm
October 16 Table Captain Watch Party (Organized by individual Table Captains)
October 22 Wrap Party Happy Hour with Trivia and Cocktails for donors
Click here to check out the 2019 Hilltop Artists student speeches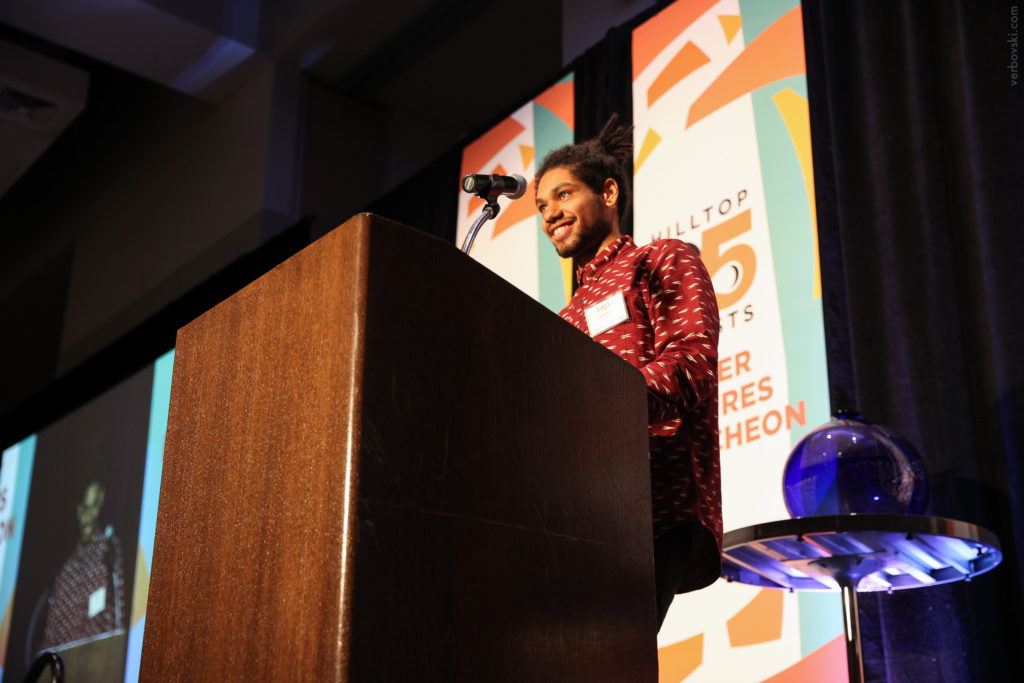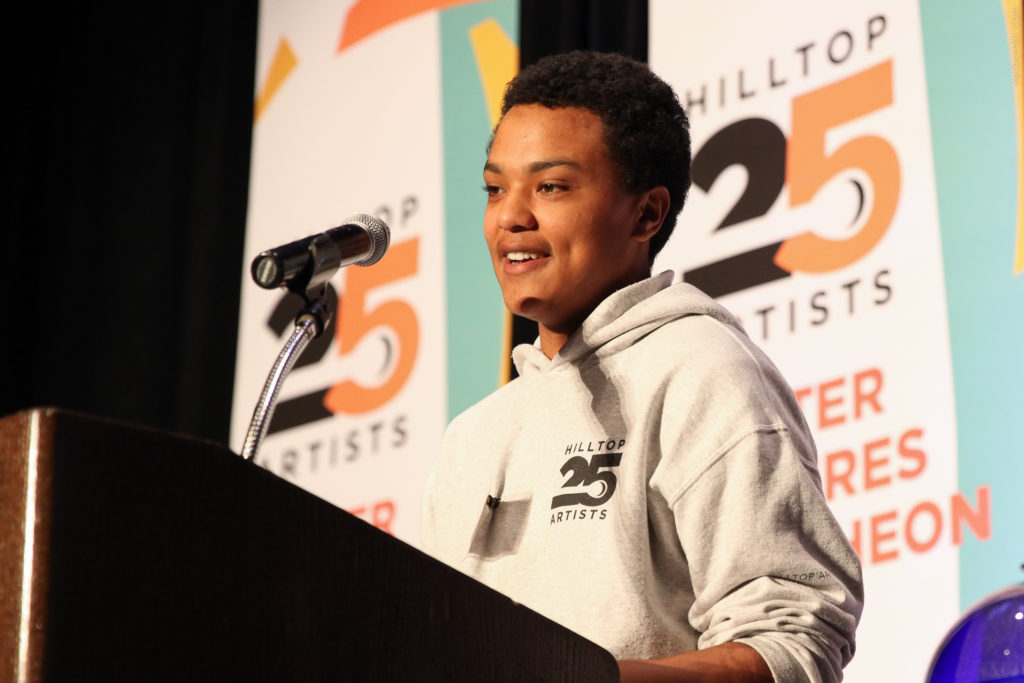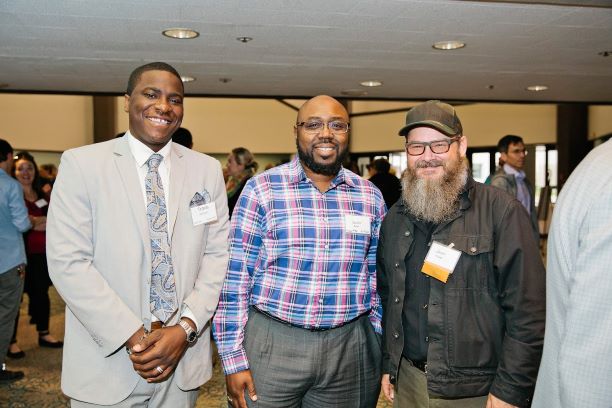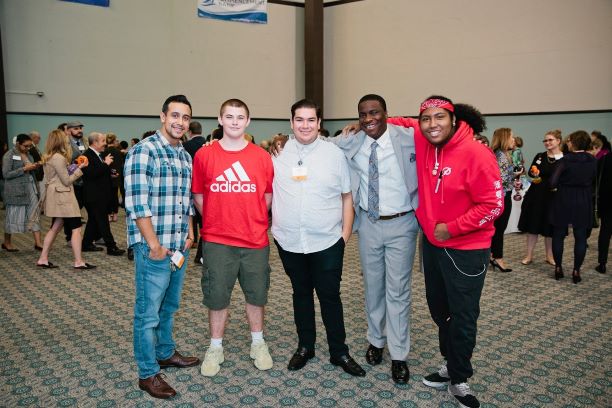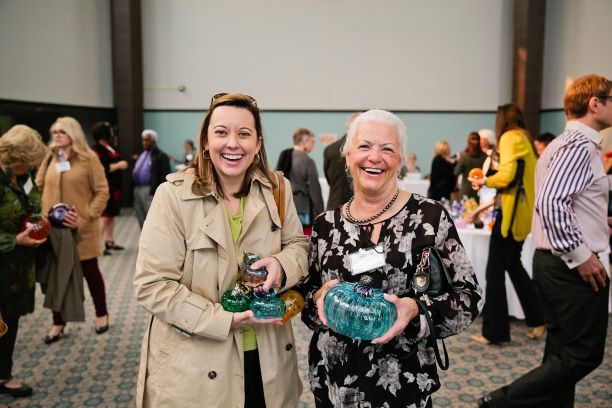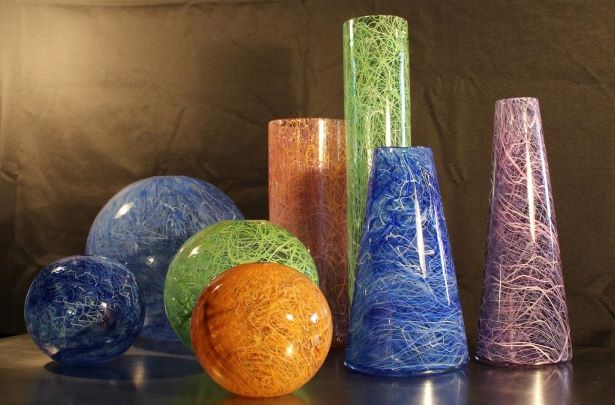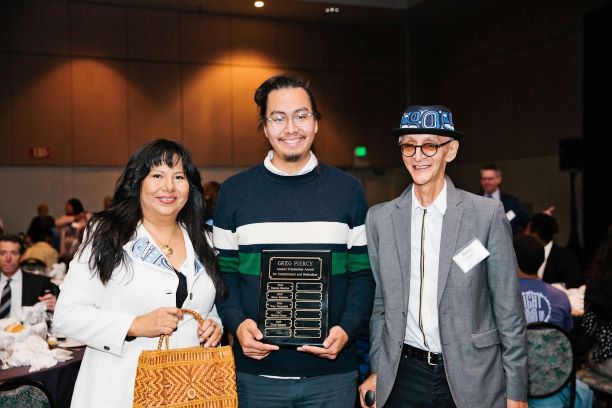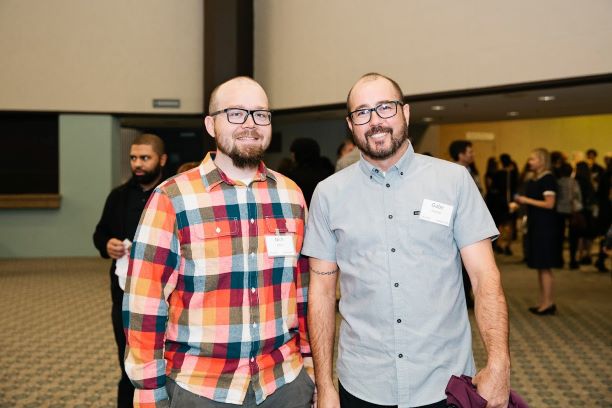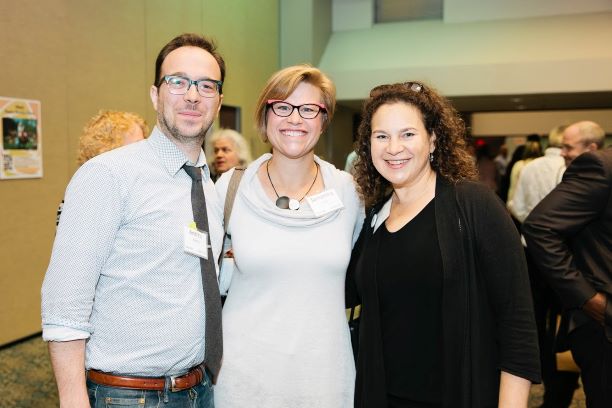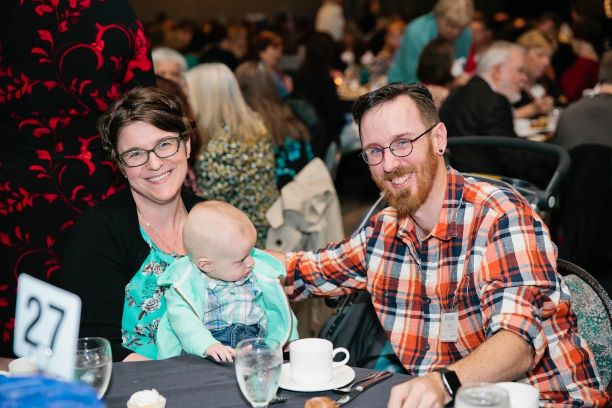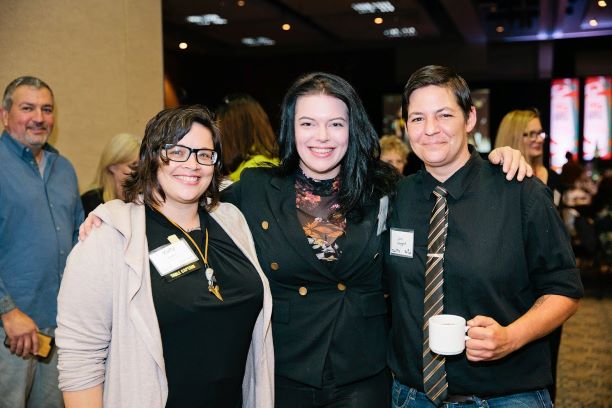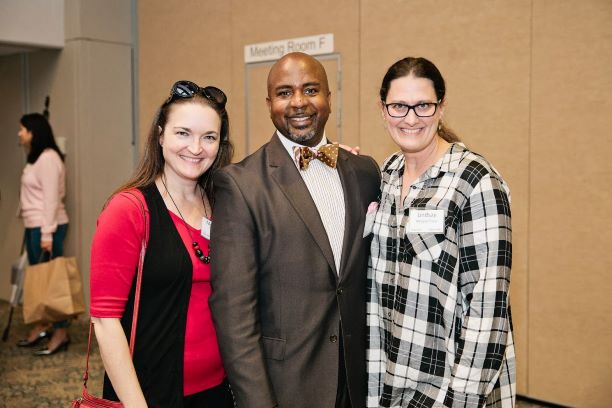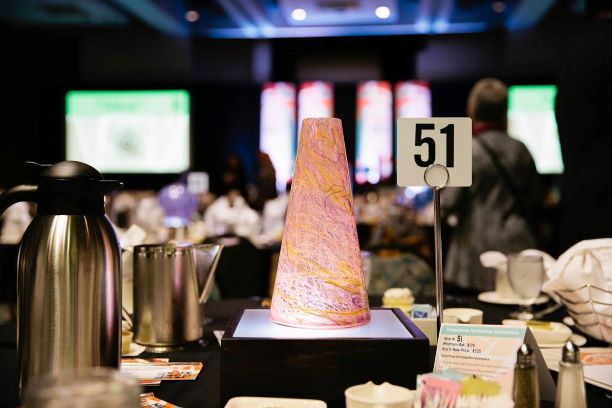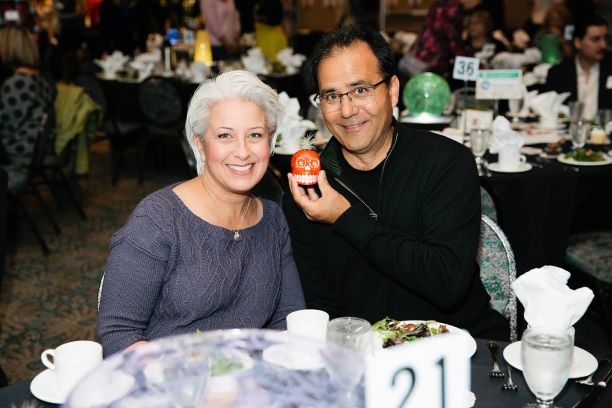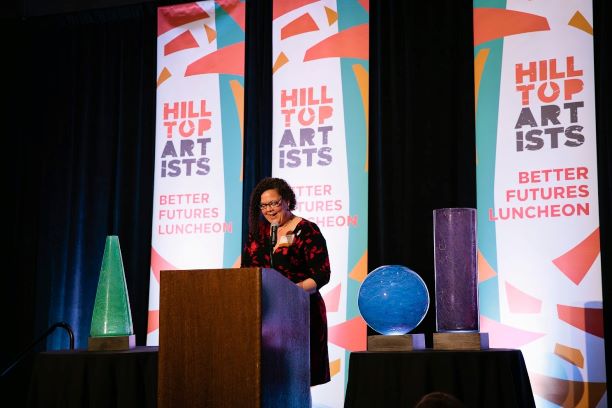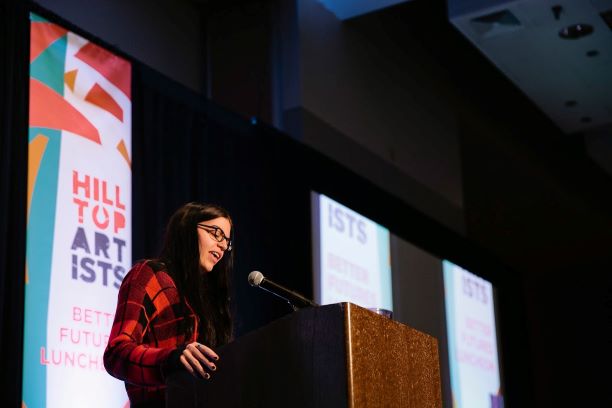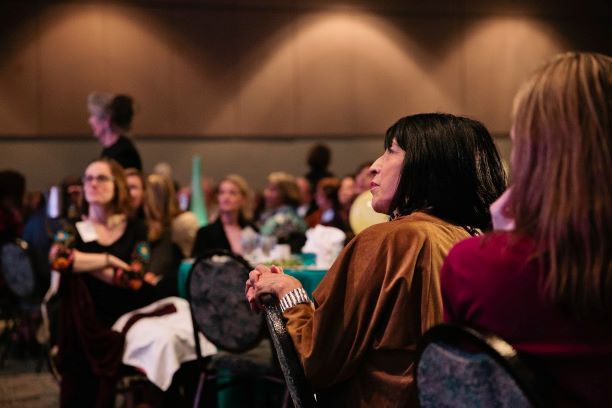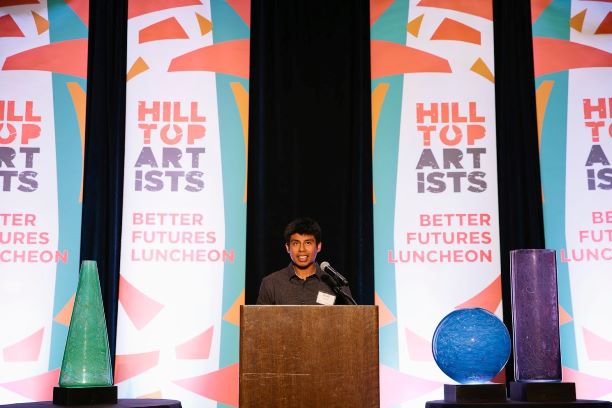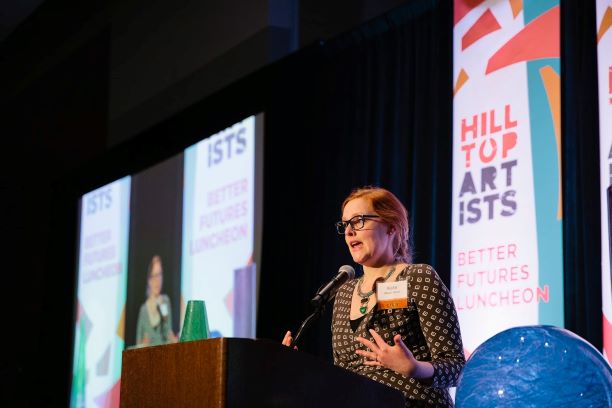 To look back at last year's Better Futures Luncheon, please visit this page!
Last year, luncheon guests were so inspired by the student speakers that 50 people signed up for our monthly giving membership, the Murrini Club.
Murrini Club members provide stable support for Hilltop Artists' tuition-free programming. Learn more about the Murrini Club and join today!
Not able to join us, but still want to support our students? Please consider making a gift in lieu of attendance. Your donation will help make more hopeful stories like last year's speakers' possible.
Better Futures Celebration Week Sponsors
In-Kind Sponsors
AVMS ● Hotel Murano
If you or your company are interested in sponsoring the 2020 Better Futures Celebration Week, please contact Monique Simkova by email. Check our our exciting sponsorship opportunities here, options for year round partnerships. 
Thank you to our 2019 Table Captains
Angela Aliabadi
Jp Avila
Anne Bartlett
Jami Block
Morgan Bobabilla
TJ Bohl
Mary Boone
Sharon Chambers-Gordon
Dale Chihuly
Dana Coggon
Jeff Cortazzo
Audrey Cosgrove-Lewandowski
Oliva Cox
Kathy Creso
Nowell Dicarlo
Vanessa Donahue
Tafona Ervin
Brenda Goldstein-Young
Jennie Griek
Jodi Herchold
Jennifer Hernandez
Lori Hess
Gwen Ingles
Liz Jacobsen
Jasmyn Jefferson
Winnie Johnson
Kim Keith
Susan Keith
Julie Lancour
Danielle Langvad
Debbie Lenk
Deborah Li
Alecia Loetzke
Mara Loveday
Heather MacMaster
Terri Mann
Renee Martin
Therese Hammill
Stephanie Nicklaus
Peggy Nixon
Doug Page
Trish Pereira
Carly Roberts
Sarah Rumbaugh
Bill Ryberg
David Setford
Erin Shagren
Kathy Smith
Kitty-Ann van Doorninck
Heidi West
Amy Woodruff
LaTasha Wortham
Ann Zenczak
Sallie Zimmer