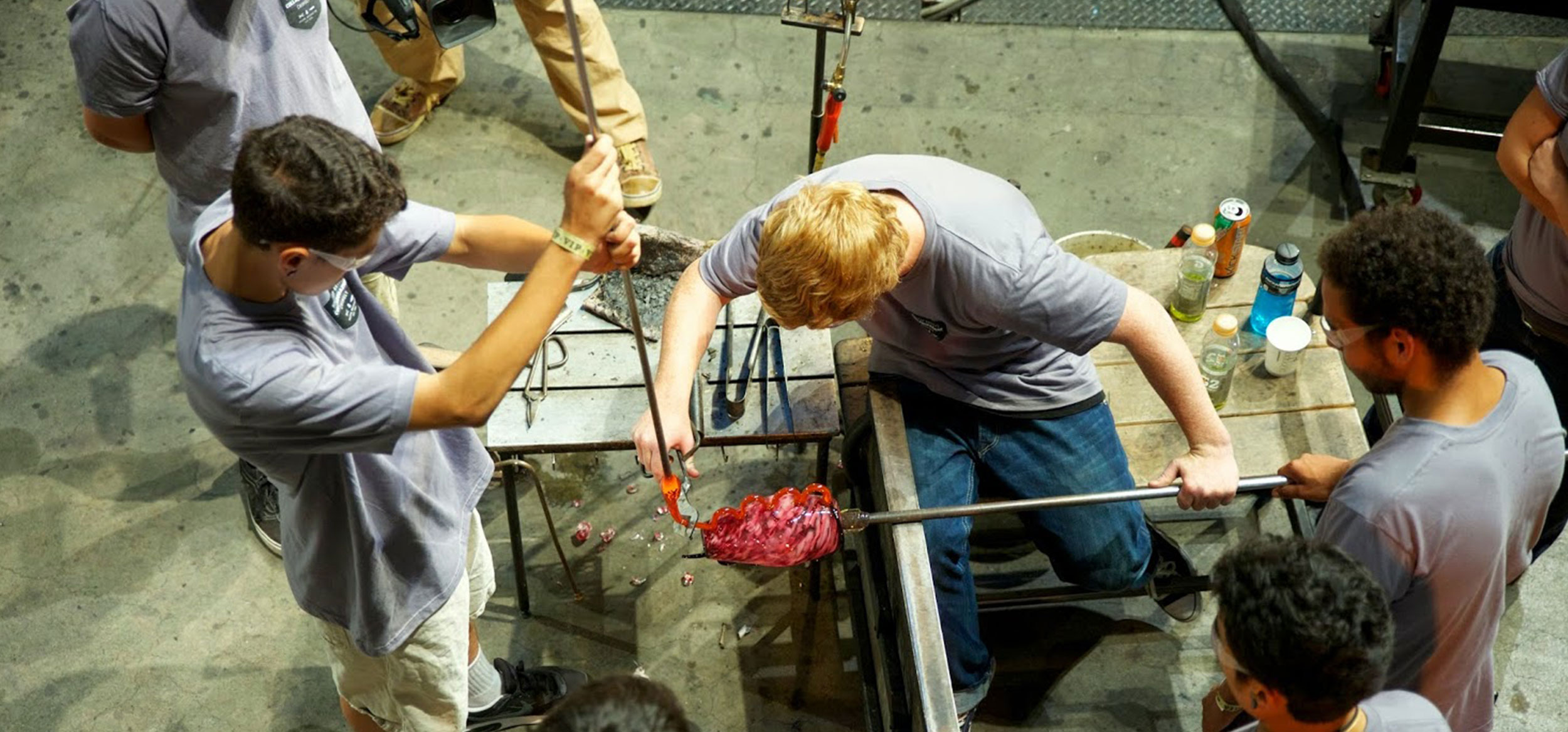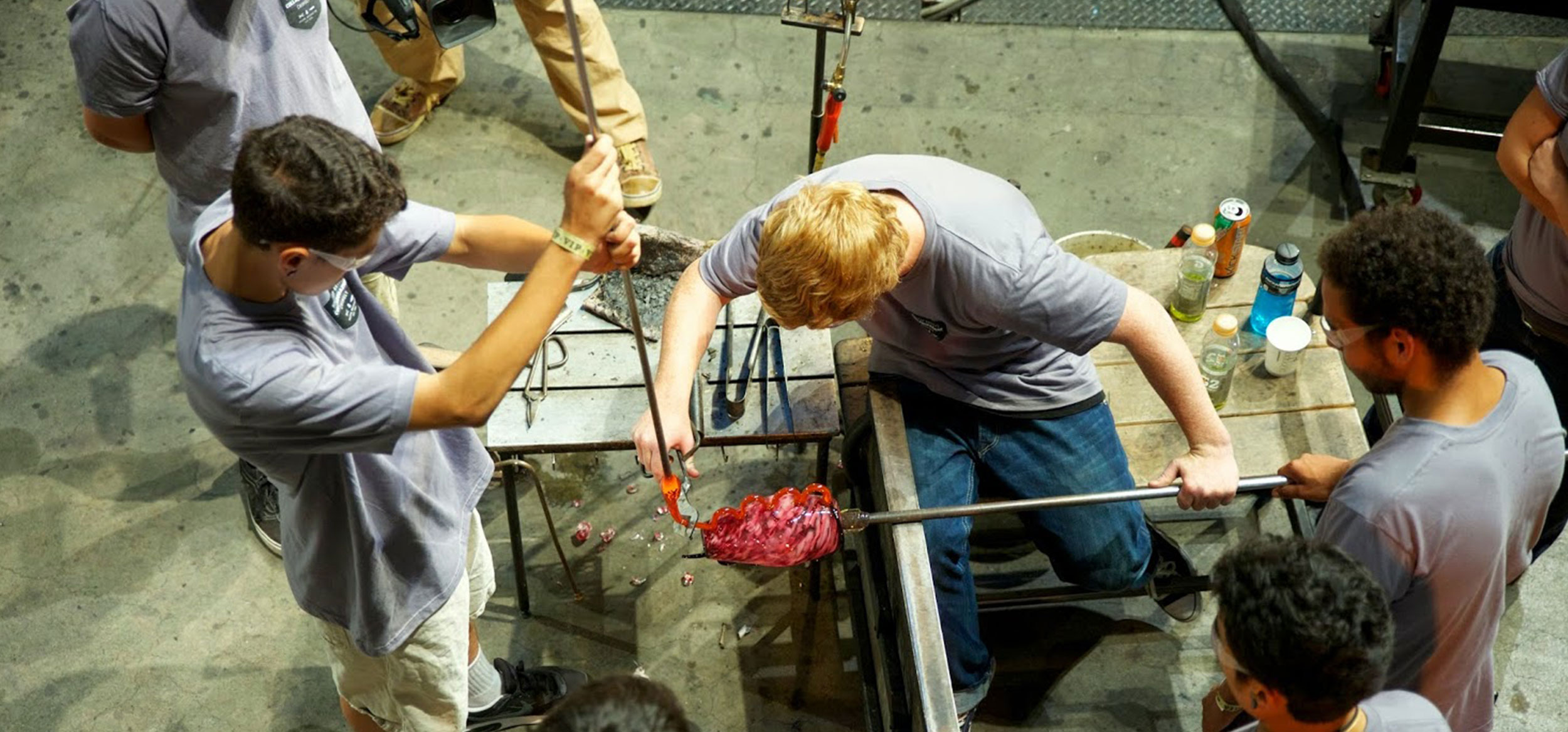 Using glass art to connect young people from diverse cultural and economic backgrounds to better futures.
OUR STORY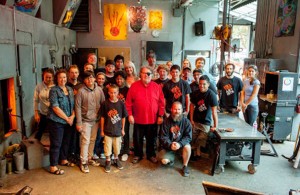 In response to growing need in the community, artist and Tacoma-native Dale Chihuly co-founded Hilltop Artists with Kathy Kaperick in 1994. For over 20 years, Hilltop Artists has been transforming the lives of youth through the power of art, adult mentorship, and wrap-around services.
From the beginning, Hilltop Artists has served as a refuge for youth ages 12 to 20 from diverse backgrounds. The inaugural students, a group of 20 youth from the neighborhood, ushered in a legacy of creative exploration as an alternative to violence and delinquency. With humble beginnings in a former woodshop at Jason Lee Middle School, Hilltop Artists students' first foray into glass involved converting ordinary Snapple bottles into blown glass drinkware and vases.
In addition to the hot shop at Jason Lee, which was renovated between 1999 and 2001, Hilltop Artists has grown over the last two decades to include a hot shop at Wilson High School and a flameworking studio at Ford Middle School. Tacoma Public Schools has consistently partnered with Hilltop Artists, highlighting the organization as a positive force in increasing students' academic and interpersonal success. Through In-School electives, After-School classes, evening Team Production, Arts Connect, and Summer classes, Hilltop Artists now serves over 650 students a year in nine programs.
Today, Hilltop Artists continues to provide tuition-free glass instruction to youth who face many obstacles to success — never refusing services based on past behavior, grades, disabilities, or artistic talent. Student graduation rates and other indicators of success reflect the amazing power of glass art to transform lives. The popularity of public glass sales and the number of installations throughout the community speaks to the creativity and strength of Hilltop Artists' students. Hilltop Artists is dedicated to the mission, "Using glass art to connect young people from diverse cultural and economic backgrounds to better futures."