Virtual Community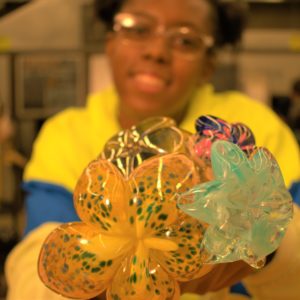 With schools shut down, we know this is a difficult time.
Even though we can't create together IRL, we can build on the strength and trust of our community and hold virtual space to celebrate and connect.
Find out what you can expect from our virtual community by scrolling down. We're excited to be your resource for education, well being, and creativity.
You can help our students and staff, and make sure that once schools open again, Hilltop Artists is here for our community.
What Students Can Expect
Stay Informed
Make sure to fill out our short survey so we know we have your correct contact information.
Gaining Knowledge & Building Skills
We're creating remote enrichment tools including instructional videos, live demonstrations, and links. These opportunities will update weekly. All lessons and activities can be found here and are updated weekly.
Connection & Fun
Expect weekly themes, design challenges, artist and community member takeovers of our Instagram and Facebook Feeds, and opportunities to check in with your Hilltop Artists friends and mentors.
Find posts and inspiration from virtual Hilltop Artists by following the hashtag #hilltopartistsvr and connect with the greater glass art community by following the tag #glassconnections.
Zoom Check-Ins
We host regular virtual hangouts so youth from our Team Production and Arts Connect programs can spend time with each other and their adult mentors.
Please email info@hilltopartists.org if you are a part of our programs and want to be included.
Instructor "Office Hours"
Our teaching artists will offer "office hours" for students to check-in one-on-one.
Find organizational updates regarding Covid-19 here.
---
Below are just a few examples of recent student and alumni IG takeovers, and students volunteering to make protective masks.
Weekly Lessons & Inspiration
Our links, lessons, and activities can all be found in our Weekly Virtual Activities, Curriculum, and Inspiration document.
Explore and check in every week for new ways to engage and learn.