Summer Glass Arts Programs
Our Summer Glass Arts Programs take place at both Jason Lee Middle School and Wilson High School. If your student is creative and interested in learning to make glass art — this is the perfect program to keep them engaged during the summer months. All experience levels are encouraged to apply!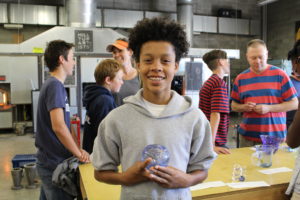 Summer Glass Arts will be held at Jason Lee Middle School. Classes will be offered in glassblowing, bead-making, and glass fusion in 3 two-week sessions. This program is focused on middle school students (students must be at least 12 years old) but high school students will be considered. As part of the Tacoma Public Schools and USDA Summer Food Service Program, FREE LUNCH will be served in the school cafeteria Monday-Thursday (time TBD).
High School Summer Glass Arts will be held at Wilson High School. There will be 2 two-week sessions and classes will be offered in glassblowing and bead-making. This program is designed for students entering grades 9-12. High School students interested in glass fusion should apply to the Jason Lee Middle School Glass Arts Program.
Our programs fill up fast, so get your application in right away. As an effort to accommodate as many students as possible, students are asked to pick only one session. Please indicate your preference on the application. Students will also need to choose which class they want to participate in and can rank their selections on the application. You will be notified by phone or email of your student's placement in the program.
There is a materials fee — $100 for for each two-week session. However, no student is ever turned away due to inability to pay! The fee will be waived if your student is eligible for free and reduced lunches at school and may be reduced or waived with request and approval from Hilltop Artists. Be sure to talk to our Outreach Manager if you have questions about the materials fee.
The last day of each session is a celebration of student work. Parents are invited and encouraged to attend! We know you will be impressed with your student's work.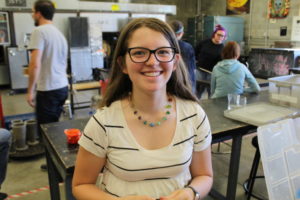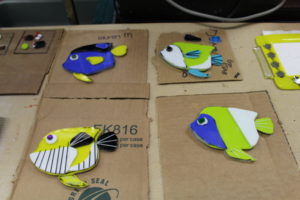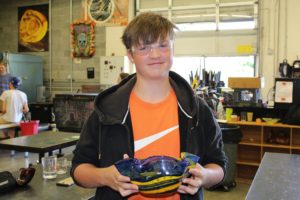 Summer Glass Arts Class Descriptions