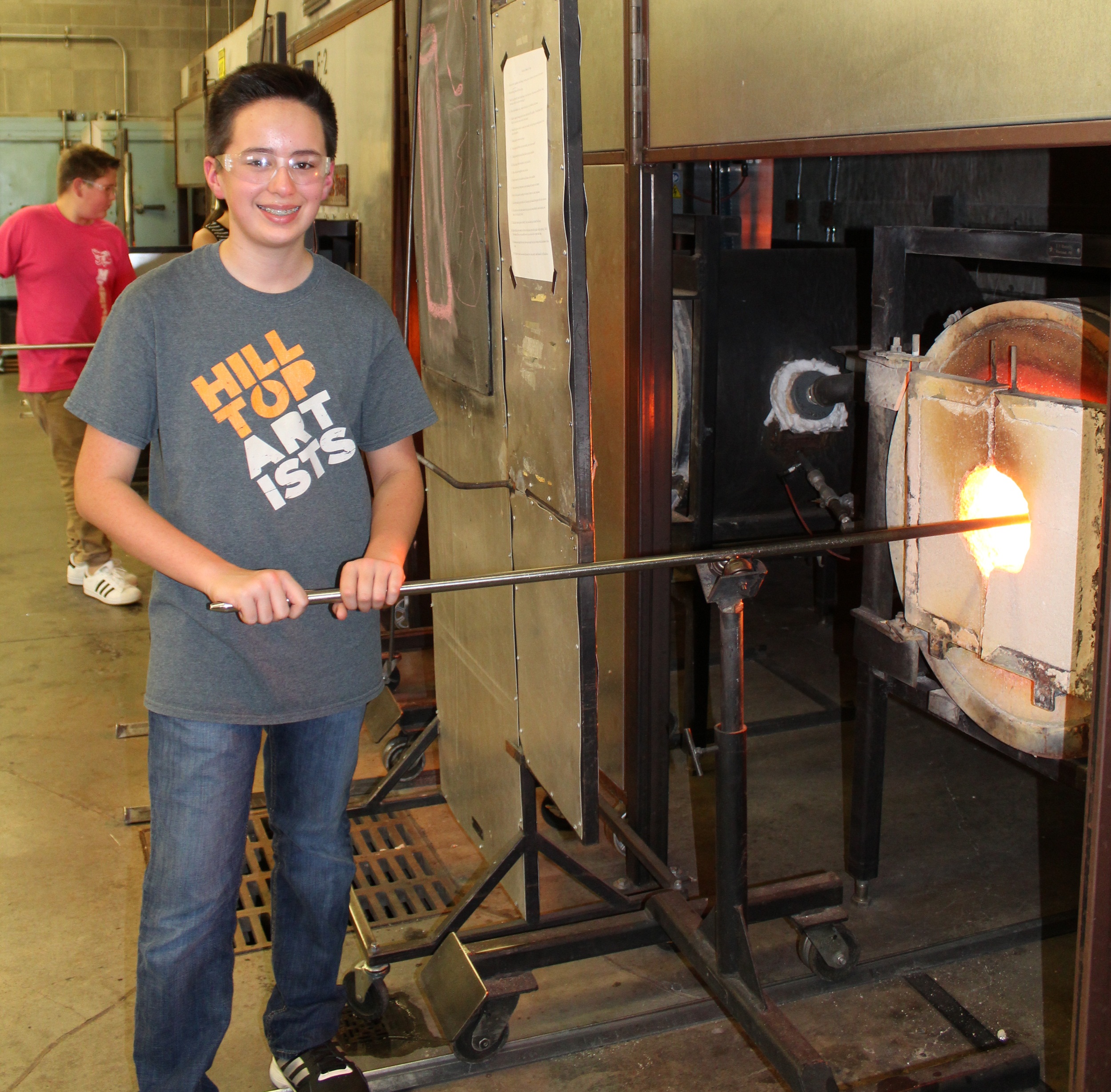 Zach started in our summer program two years ago and hasn't looked back! "I'm not really into sports so I'm glad I have Hilltop Artists." Zach, a student at Stadium High School, is part of the After School program at Wilson High School and hopes to join Team Production in the future.
"It is cool to express myself through art. I love having a tangible object as a result of my effort." He likes making vases the best and says that glassblowing has taught him the importance of patience.
Zach is also a super volunteer — he has been a Teaching Assistant for Jason Lee After School for the beginning of the school year and volunteered with his mom as we were busy getting ready for the Better Futures Luncheon earlier this fall. If you enjoyed a yummy cookie at your table with a Hilltop Artists beaded key-chain, you can thank Zach. He worked as a team of volunteers to assemble more than 500 of them.
He was selected as November Student of the Month for his extra efforts as a volunteer to help his peers and Hilltop Artists. We love having Zach in the hot shop and are glad he is only a 9th grader so he can be here for a few more years.