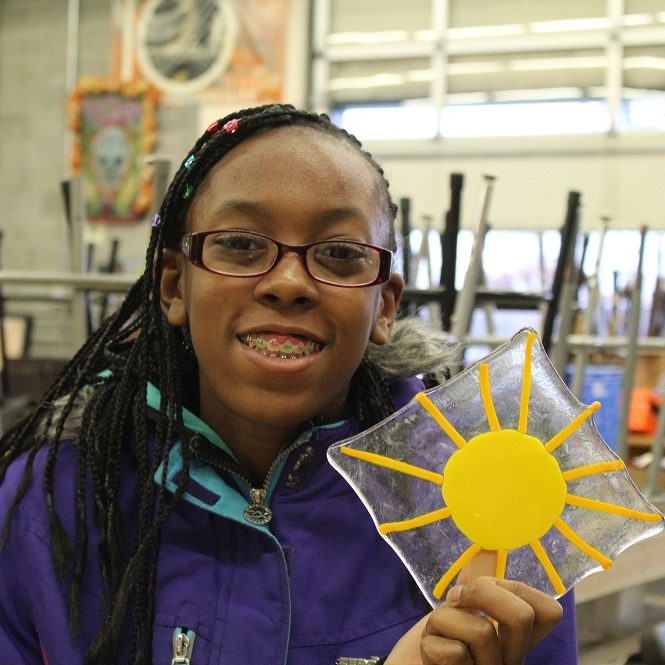 Nanita has only been a Hilltop Artists since the summer, but she is already hooked. "I'm not really sure what I want to be when I grow up, but I sure hope it can be something with glass." After hearing about our Summer School from a friend, Nanita had her mom sign her up for glassblowing this past summer. She loved it so much she applied for our After-School program right away.
Now, Nanita is just finishing up her first semester in our After-School program and already has her sights set on Team Production when she is in High School. "I sort of thought I would just do gymnastics, but I hope I can continue doing glass at Hilltop Artists."
Recently, she completed a lovely fused dish that she plans to give to her Grandpa as a present. "I am really happy with how this one turned out — I made a "P" for his initial. She loves that the After-School team plans a variety of different projects to work on and "they really focus on safety too."
Nanita was selected as January Student of the Month for her enthusiasm and friendly attitude in the hot shop. After-School instructor Jessica reports that Nanita is a quick learner and is always willing to help out when needed.