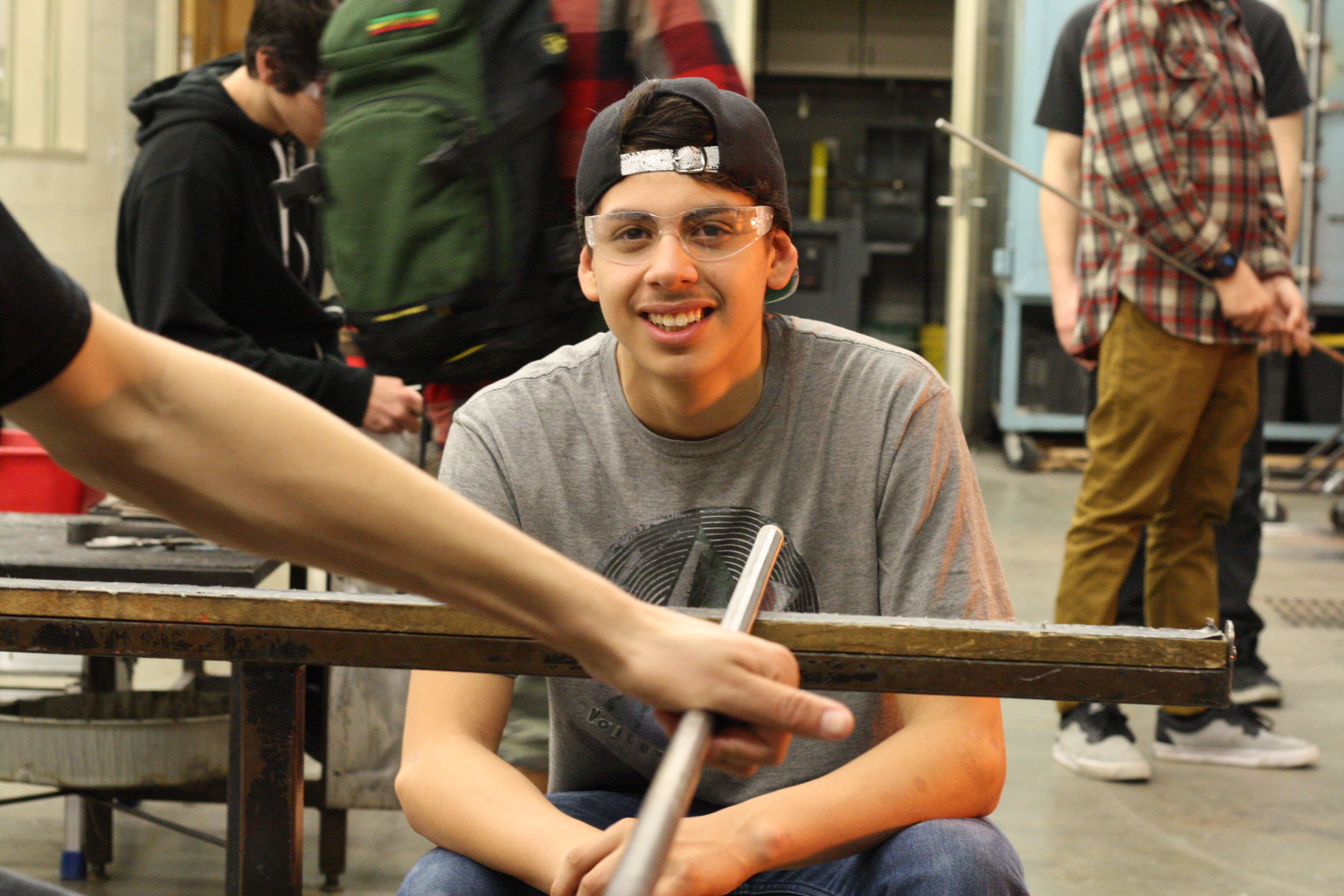 Kenny has shown strong dedication to glassblowing over the multiple years he has been a Hilltop Artists student. He began blowing glass as a Daytime student in 7th grade, and joined Team Production in 9th grade. After that year, Kenny faced some difficulties in his personal life that forced him to leave school and glassblowing.
One year later, he returned to the hot shop and Hilltop Artists staff told him that he could rejoin Team Production if he got back in school.
With the help of Hilltop Artists staff, Kenny was enrolled within two weeks at the REACH Center, a career and education support center for Pierce County youth. He also began volunteering in the After-School program to dust off his glassblowing skills. Kenny then rejoined Team Production where he loves to make beautiful vases and be a part of the community.
Today, Kenny still volunteers several hours a week in After-School in addition to blowing glass with Team Production. He says he likes to volunteer with the younger students simply because he enjoys encouraging them and watching students improve. He'll be a natural engineering or math teacher, which is his career goal. Oh, and he'll blow glass on the side.
We're so proud of Kenny and his dedication to staying in school!