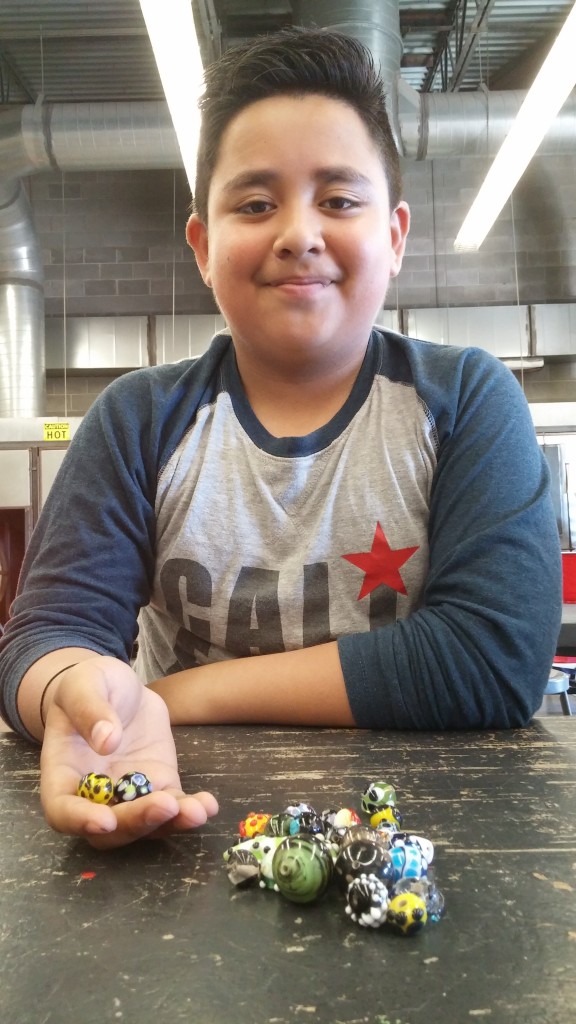 Jesus first learned about Hilltop Artists from his cousin Luis, who has been a Hilltop Artists student for four years. You may remember reading about Luis's dedication to bead making from when he was our May student of the month.
Jesus says he loves everything about making beads. He likes doing dots a little better than stringers, but ultimately he thinks it's all pretty cool.
Jesus just hopes that someday he will be as good at making beads as his cousin, Luis.
We have every confidence that – with time – Jesus will be making beads that are every bit as exquisite as his cousin's.