Emily – a Team Production student for over two years – is an excellent beadmaker. You may have spotted her elaborate hollow bead necklaces at the Winter Glass Sale – they're her specialty. Not only does Emily love making beads, but she also enjoys the social aspect of Team Production. She has many friends in the program, and especially appreciates meeting all of the people who are so interested in what students do, like donors, community members, and volunteers.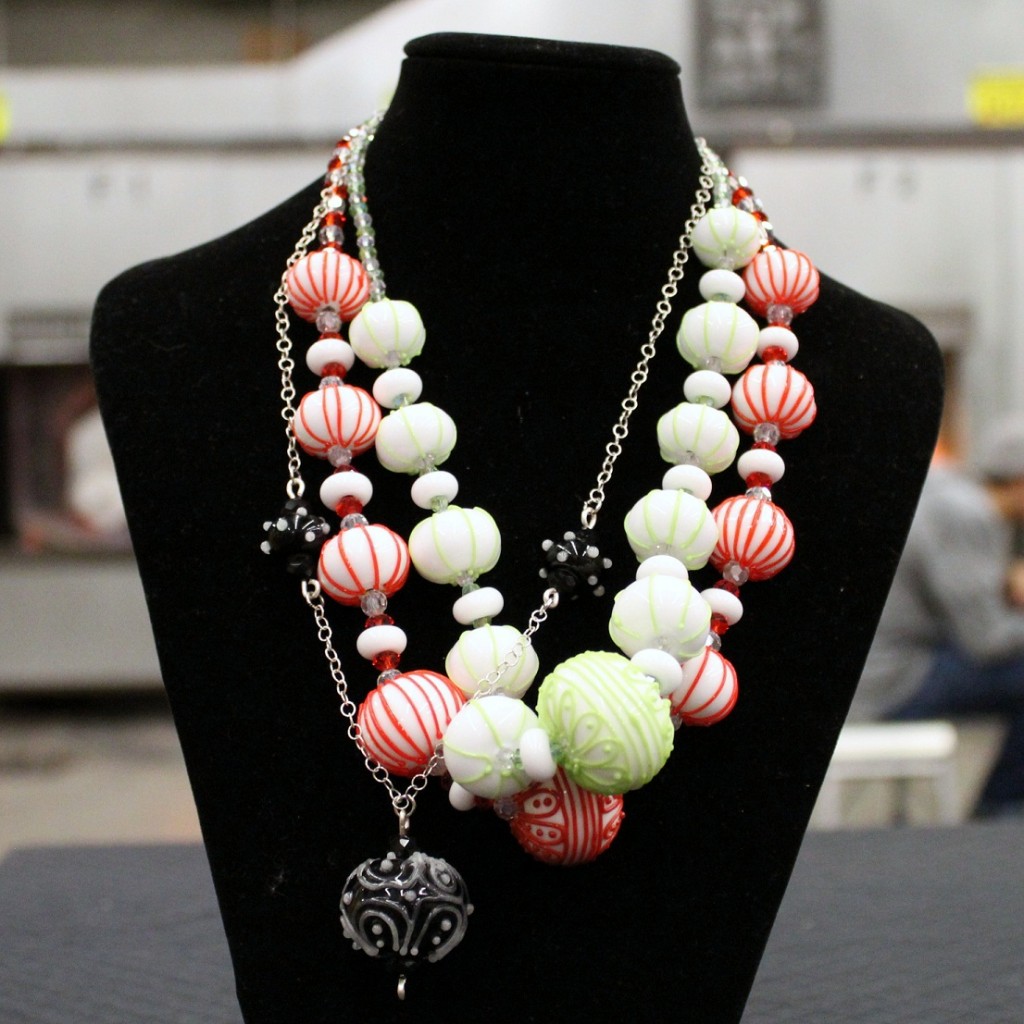 Like many other Hilltop Artists students, Emily has had several opportunities outside of the hot shop. Her favorites are when she volunteers at Museum of Glass, cleans up the 6th Avenue Adopt-a-Spot with Team Production, and teaches beadmaking to beginner summer school students.
This past summer, Emily and another Hilltop Artists student, Ezekiel, were accepted into Adventures of the Mind. The premier camp for college and career exploration, Adventures of the Mind invites 100 students from across the nation to join them every year.
Emily and Ezekiel traveled to Rosemont College near Philadelphia where they met adult mentors who are leaders in their fields – from astronauts and artists to inventors and athletes.
When asked about Adventures of the Mind, Emily exclaimed, "It was so cool! It was insane! I met so many really nice people. It wasn't like school – everyone actually tried to be friends." Emily's favorite mentor was an entomologist who wore a butterfly tie and had ants on his pants – she had the chance to sit next to him at lunch every day.
Congratulations to Emily – our 2016 January Student of the Month!