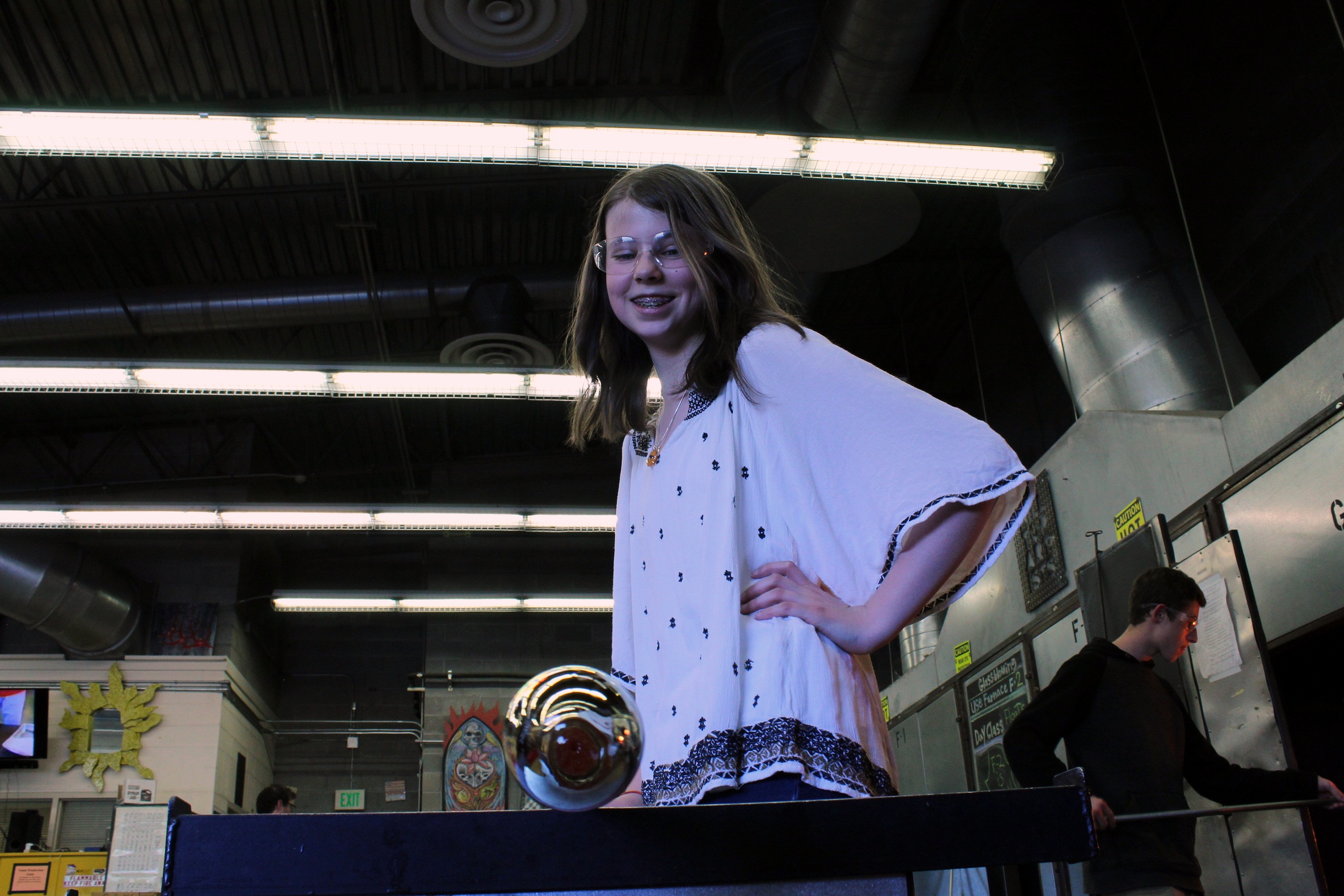 Ellye first heard about Hilltop Artists from some friends. At the time, she was looking for something to do outside of her homeschool classes. When she first arrived in the Jason Lee hot shop, the noisy equipment and heat were overwhelming. But once she started working with glass, it didn't take long for her to fall in love with the art form.
During After-School, Ellye loves blowing glass with her friends. She also enjoys watching the energy and buzz of the hot shop from her seat at the bead table. Her favorite Hilltop Artists experience so far was meeting Dale Chihuly last year and receiving an autographed book from him. Ellye says, "Hilltop Artists is an amazing program and I'm so glad I get to be a part of it!"
Ellye is the May Student of the Month because she is always fully engaged during After-School, volunteers during Team Production at least one evening a week, and is respectful towards all students and staff. Ellye is also going above-and-beyond in her bead work by experimenting with hollow bead techniques. Congratulations, Ellye!