Student Story – Asa and Ezekiel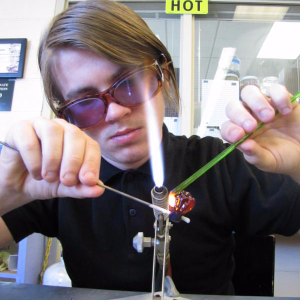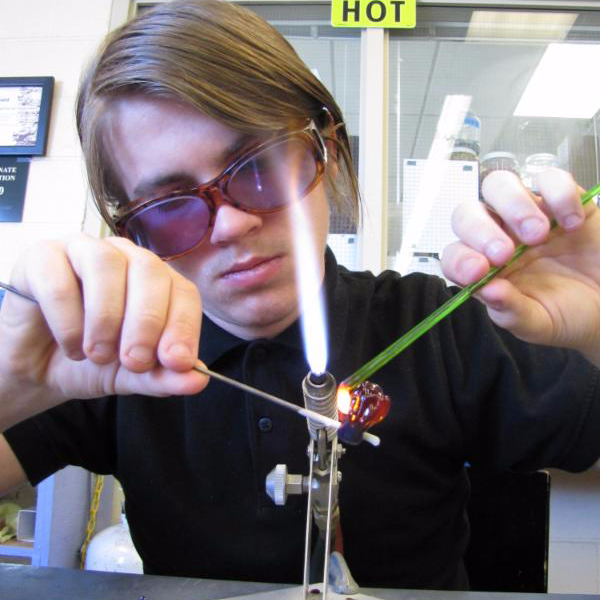 For Tacoma's Nutter family, Hilltop Artists has been a pastime for generations.
Brothers Seth and Shane Nutter were glassblowing students in the early days of Hilltop Artists. The program developed their love of art, and today Shane still blows glass at Area 253 Glassblowing, while Seth is a visual artist, sometimes using glass in his work.
Seth passed his love of glass art to his sons, Asa and Ezekiel. Both of them would help out Seth in the M-Space Glass Arts Shop in Tacoma, and they both joined Hilltop Artists when they turned 12. Asa was a Team Production glassblower and Ezekiel is currently a Team Production beadmaker. Asa, our February 2015 Student of the Month, loves the team building aspect of Production and wants to keep glassblowing in his life as a hobby. Ezekiel, our March 2015 Student of the Month, is a boro torch extraordinaire. He wants to pursue glass art as a career.
The thousands of students who have walked through the Hilltop Artists doors over the past 21 years have been provided unique opportunities for arts learning and creative exploration. Glass art, as the Nutter family especially knows, has the astonishing power to reveal the amazing potential of youth.
We're proud to be an important part of youth's lives!