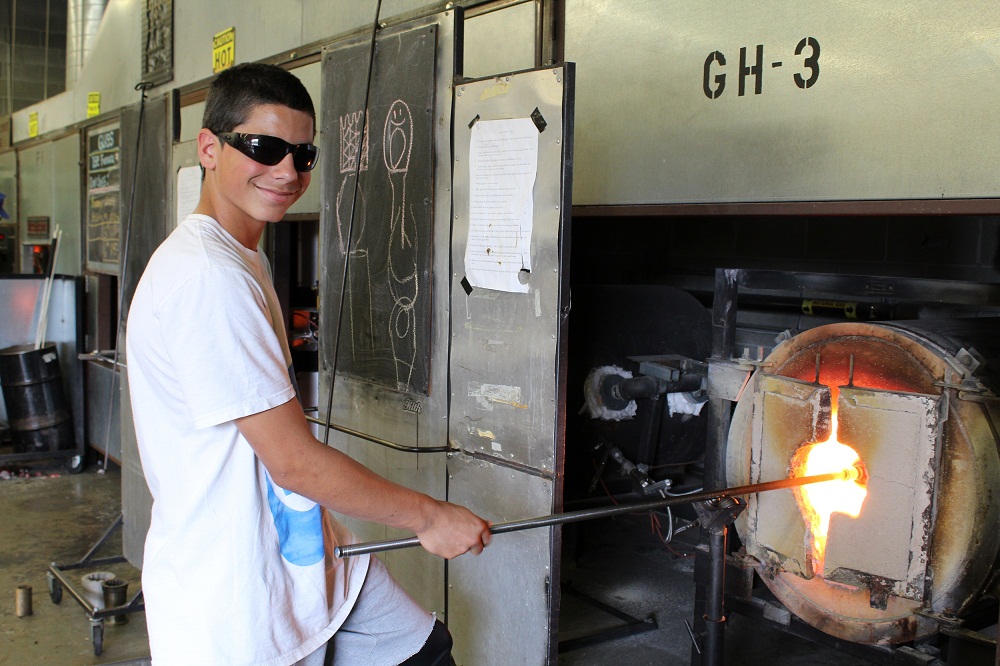 As a student in our Daytime program, Ari worked closely with Instructor Greg to create blown glass birds.  "We worked the whole year and he got pretty good!" Greg reported. After noticing Ari's enthusiasm for glass blowing and his potential, Greg recommended Ari for our Summer Team Production.
He hasn't had a chance to make any more birds yet because he is busy learning a whole range of advanced techniques.  "I think we work on something new every day." Ari spends most of his free time playing basketball, and realized that there are a lot of similarities between that game and glass blowing, "This is all about helping your partner and working together.  You definitely can't blow glass by yourself."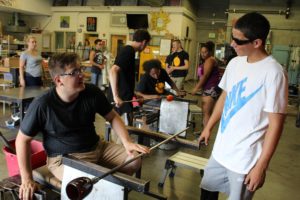 Summer Team Production is already hard at work making glass pumpkins to keep up with the demand for them this fall and Ari has used the skills he learned over the past two years as a Daytime student to jump right in as part of the group. "I'm starting high school in the fall so I'm glad I got on Production so I can keep blowing glass."
We are glad to have you as part of the team Ari! And, hopefully he will have a chance to work on some more birds in time for the Winter Glass Sale.