When you purchase the beautiful glass art created by our students, every penny goes back into our tuition-free programs. If you would like to be notified about opportunities to purchase glass art, sign up for our e-newsletter at the bottom of this page.
Glass Sales
We host two not-to-be-missed glass sales each year at Jason Lee Middle School. These are some of our most popular events and there is always a line to get in!
The Spring Glass Sale is held in May and the Winter Glass Sale in December. Check out our event page for more information and specific event details.
2019 Spring Glass Sale — Saturday, May 4th
2019 Winter Glass Sale — Saturday, December 7th
Supporters who give $250 or more during the calendar year will receive an invitation to our special Winter Soiree event and get a chance to shop the Winter Glass Sale a day early!
Want to join this fun event?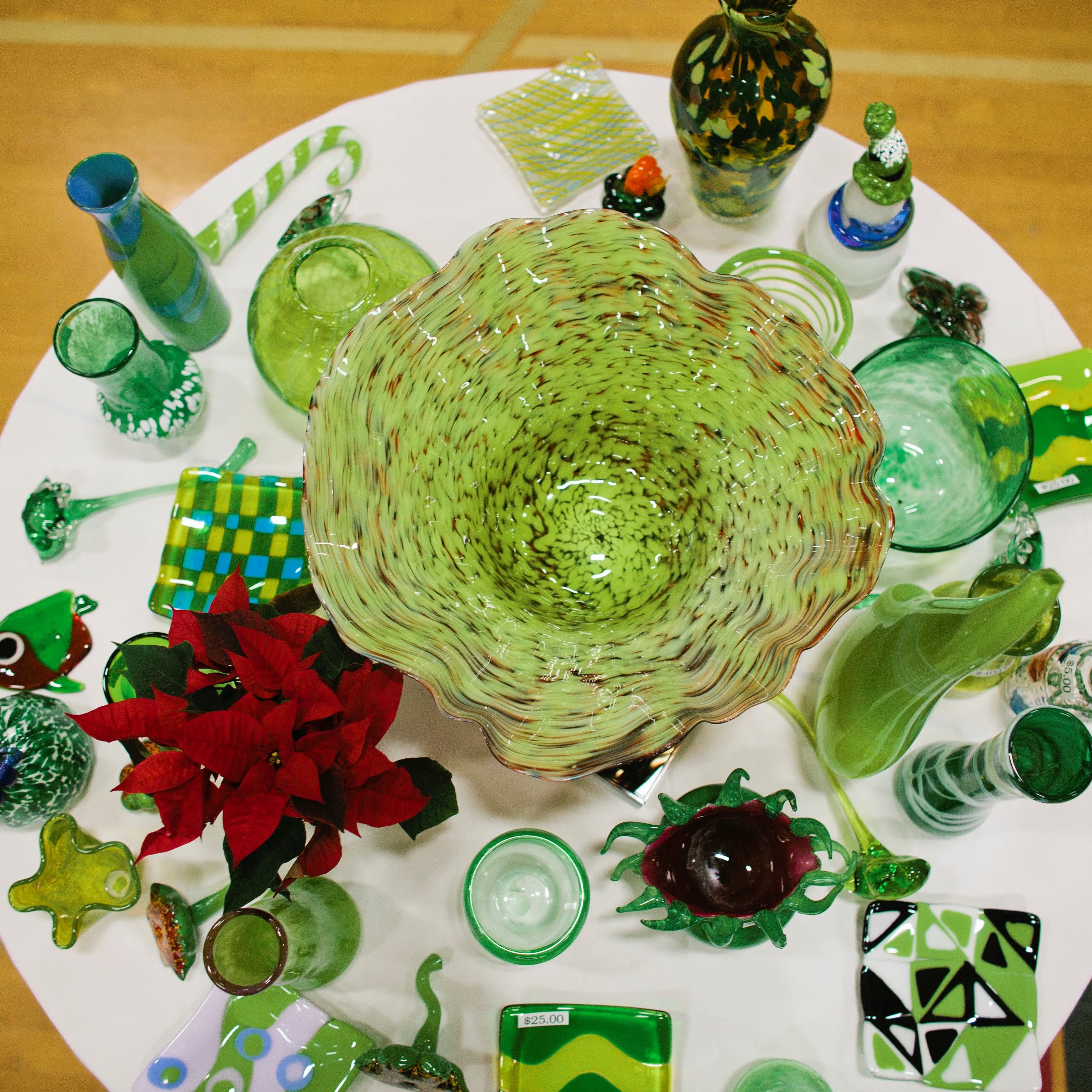 Gallery Hours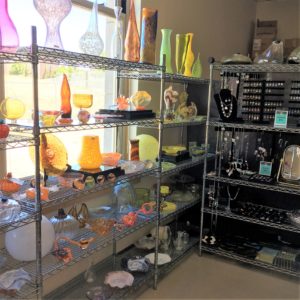 We have a small gallery of student work available for purchase at our Jason Lee Middle School hot shop.  A varied assortment of vases, bowls, cups, jewelry, loose beads, fused plates, and other student creations are available.
Public gallery hours are held almost monthly during the school year. Each month may feature a different item and sometimes even a discount!  Visit our events page for specific information for each month.
Outside of public gallery hours, our gallery is open by appointment only.  This helps us prevent interruptions to our Daytime classes. Please contact us at info@hilltopartists.org or 253.571.7670 to set up a shopping appointment.
Online Catalog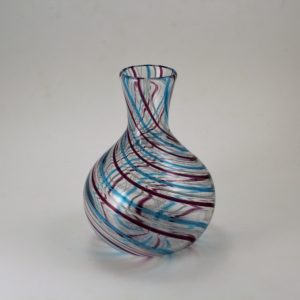 Hilltop Artists is proud to display student-made glass art in the Outpatient Atrium at St. Joseph Medical Center, one of CHI Franciscan's hospitals. Be sure to swing by and check it out anytime you are at St. Joseph's for an appointment or visiting a loved one.
The glass is rotated out quarterly and purchases aren't available to be picked up until the next scheduled rotation date. Purchasers will receive a reminder email with directions the week before. If you have any questions about purchasing the glass on display, please call us at 253.571.7670.
Other Places to Buy Our Student-Made Glass
Glass made by Hilltop Artists students is available for purchase in a number of local businesses. This is a great alternative when you're unable to make it to our gallery hours and too excited to wait for our biannual sales.