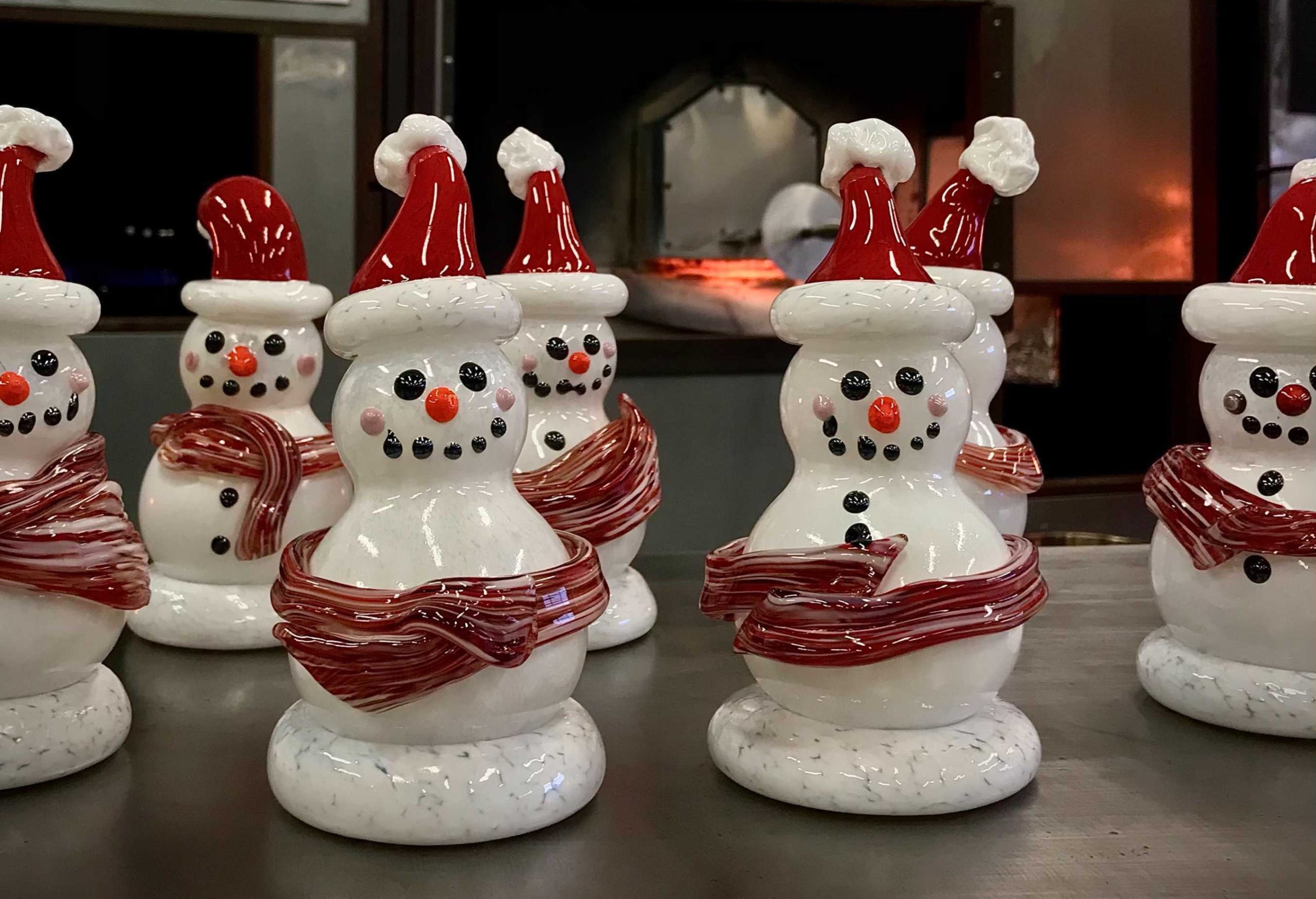 The Winter Glass Sale begins December 5 at 10 AM
Shop online December 5 –  December 17; but don't delay! Due to Covid-19, production was severely limited so shop early to avoid disappointment.
Our store features a limited selection of signature 2020 ornaments, snow people large and small, great gifts, one-of-a-kind sculptures, vessels, and vases, and more, all created by Hilltop Artists students, staff, and alumni.

GLASS SALES
In response to the Covid-19 crisis, Hilltop Artists will host all sales exclusively online for the foreseeable future.
2020 Winter Glass Sale: December 5 – 17 online only. No local shipping is available so please be prepared to pick up your purchases from Jason Lee Middle School, Dec 8 – 19, Tue – Sat, 10 am – 2 pm.
Donors who give $250 or more during the calendar year will receive an invitation to shop the sale starting December 4! 
Online Shopping
The Hilltop Artists online gallery features student work available for purchase at the Jason Lee Middle School hot shop.  Functional and sculptural art includes a variety of vases, bowls, cups, jewelry, beads, fused plates, and other student creations.
Currently no patrons may enter to shop our Gallery at Jason Lee Middle School. The best way to shop is online!
When in operation, we share upcoming gallery hours on our events page.
Please contact us at info@hilltopartists.org or 253-571-7761 for more information.
Other Places to Buy Our Student-Made Glass