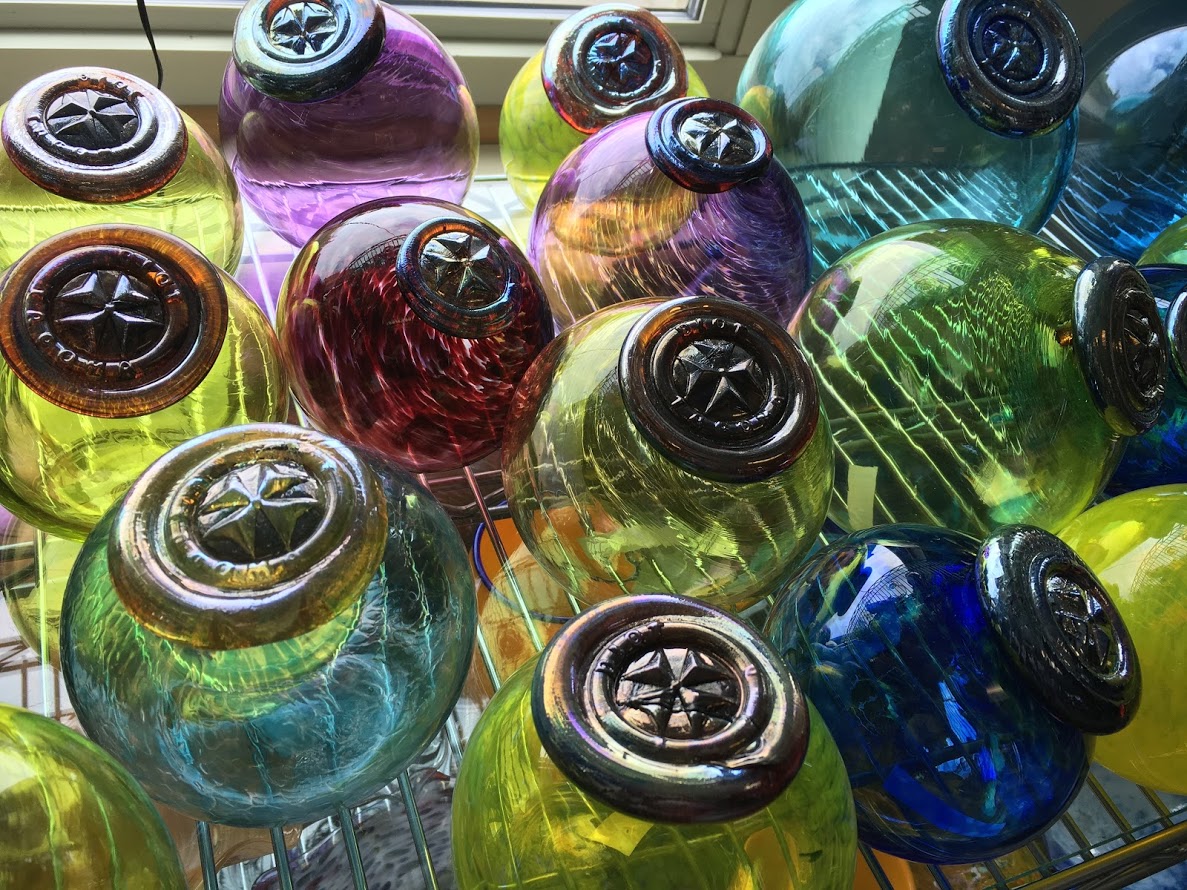 Glass Sales
We host two annual glass sales at Jason Lee Middle School, held in May and December.
2019 Spring Glass Sale — Saturday, May 4th
2019 Winter Glass Sale — Saturday, December 7th
Donors who give $250 or more during the calendar year will receive an invitation to our special Winter Soiree event and get a chance to shop the Winter Glass Sale a day early.
Want to join this fun event?
Gallery Hours
Hilltop Artists has a gallery of student work available for purchase at the Jason Lee Middle School hot shop.  A varied assortment of vases, bowls, cups, jewelry, loose beads, fused plates, and other student creations are available.
Visit our events page for specific information regarding gallery hours. Outside of public gallery hours, our gallery is open by appointment only.  Please contact us at info@hilltopartists.org or (253) 571-7720 to set up an appointment.
Other Places to Buy Our Student-Made Glass