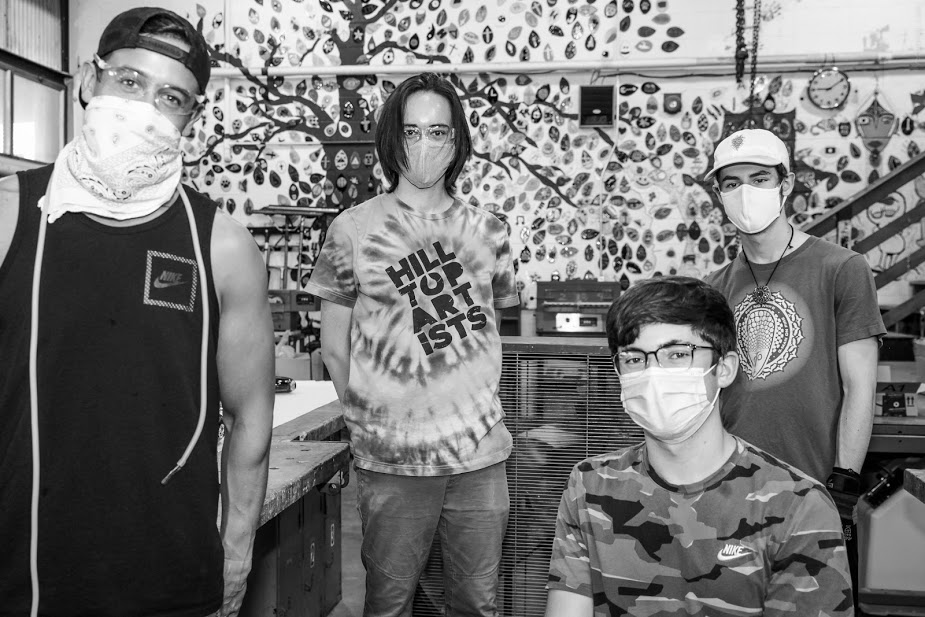 Attention Students: Fall 2020 Team Production & After School Programming Updates
Attention students!
Hilltop Artists is eagerly awaiting when we can safely return to our hot shops to work with you.
Until further notice Team Production is on hold. When we can transition into the next phase (in-person production), we will notify you!
We don't know when this will happen, and we don't know what the new rules and regulations will include. We will be following the guidelines given to us from the Governor and Tacoma Public Schools.
–> Stay in the know and get updates from us: sign up now for remind.com by texting the message @428fb to the number 81010 <–
Production staff will send out weekly notifications for a link to online office hours. During the office hours we will provide resources and answer any questions.
We are currently creating a new framework for our middle school and high school After-School program. If you are interested in joining, information will be available on our website soon, and we will send out notifications via remind.com.
WHAT'S HAPPENING WITH HILLTOP ARTISTS NOW
Currently only staff, alumni, and advanced students 18 years + are working in our hot shops.
We're operating in small "pod" groups under a very strict schedule. We're practicing social distancing, have a rigorous cleaning schedule, take temperature checks at the door and require masks while in the shop.
This current production work is part of a new Hilltop Artists program: Alumni Team.
The members of the Alumni Team are advanced artists who work together to professionally create glass art such as pumpkins and ornaments. These artists earn a stipend at a higher rate than Team Production, AND earn hot shop time to create their own artwork.
If you want to learn more about Alumni Team, please email Jess.
We have created rules and guidelines for the studio and have a no visitor policy including shopping in our gallery.
Make sure to stay connected with us via social media or our website. Follow us on Facebook, Instagram, and/or Twitter @hilltopartists.