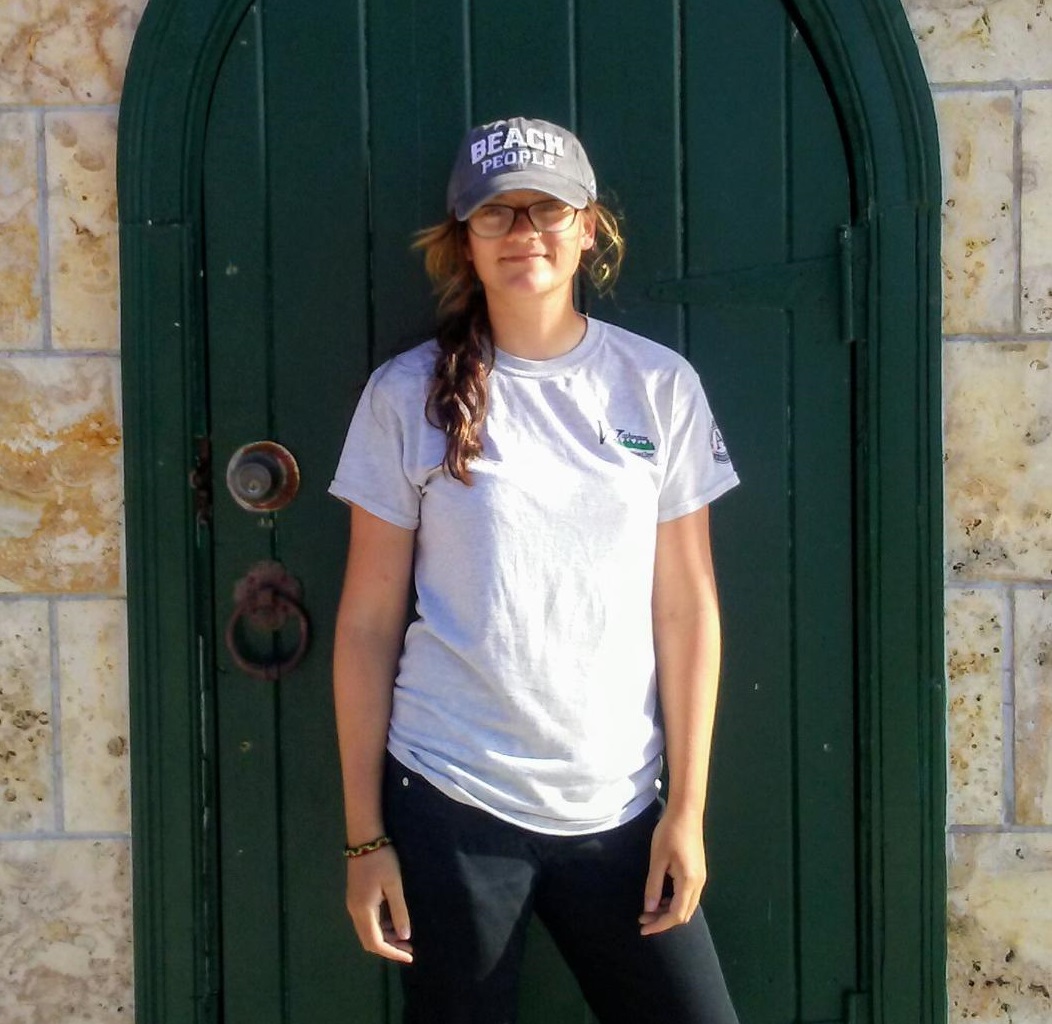 Samantha, or Sam as she is fondly known around the hot shop, started her journey with Hilltop Artists 3 years ago as a member of our Arts Connect program. "I was homeless and going through a lot then, I was in a rough patch in my life. I started in Arts Connect because I was defiant and was not always making the best choices." After completing the Arts Connect program, Sam loved it so much that she returned as a Teaching Assistant, and eventually joined Team Production.
Sam is quick to share that Hilltop Artists has had "a HUGE impact" on her life. Finding a place to be creative and learn bead making was a respite from the challenges she was facing. But, it was the support and help from Hilltop Artists staff that made the most difference in her life.
Kathy Anderson, Hilltop Artist's Outreach Manager, worked with Sam to find housing, finish school, and find a job. Sam said the constant encouragement from Kathy and the teaching staff really helped to boost her confidence and keep her moving forward.
"To be honest, I'd probably still be homeless. I wouldn't have my job at Washington Conservation Corp, I wouldn't have finished barista training or my GED. I don't think I would have made a lot of progress, I would be stuck in the same negative space. Now I have my own apartment and I just got a car. I am so much stronger mentally. I have been learning how to let go of toxicity and how to take better care of myself."
As you can tell, this past year has been a busy one for Sam! We are so proud of her for completing her GED and getting a job and an apartment. Through her job, she had the opportunity to work on a hurricane relief project in the Virgin Islands and now officially has the travel bug. Sam also hopes to continue her education, maybe enrolling at Tacoma Community College.
Sam is grateful that she was referred to Arts Connect and found a safe place to learn and grow. In fact, she recently hosted a birthday fundraiser on Facebook in support of Hilltop Artists as a way of giving back.
She didn't meet her goal of $400 but was excited to raise some funds from her friends and family in support of a mission she loves so much. "Hilltop Artists is a community, a positive place to belong. It helps us all find our path in life…they helped me through so much." Sam knows first hand that every little bit helps and makes it possible for Hilltop Artists to "help youth find their way in life."