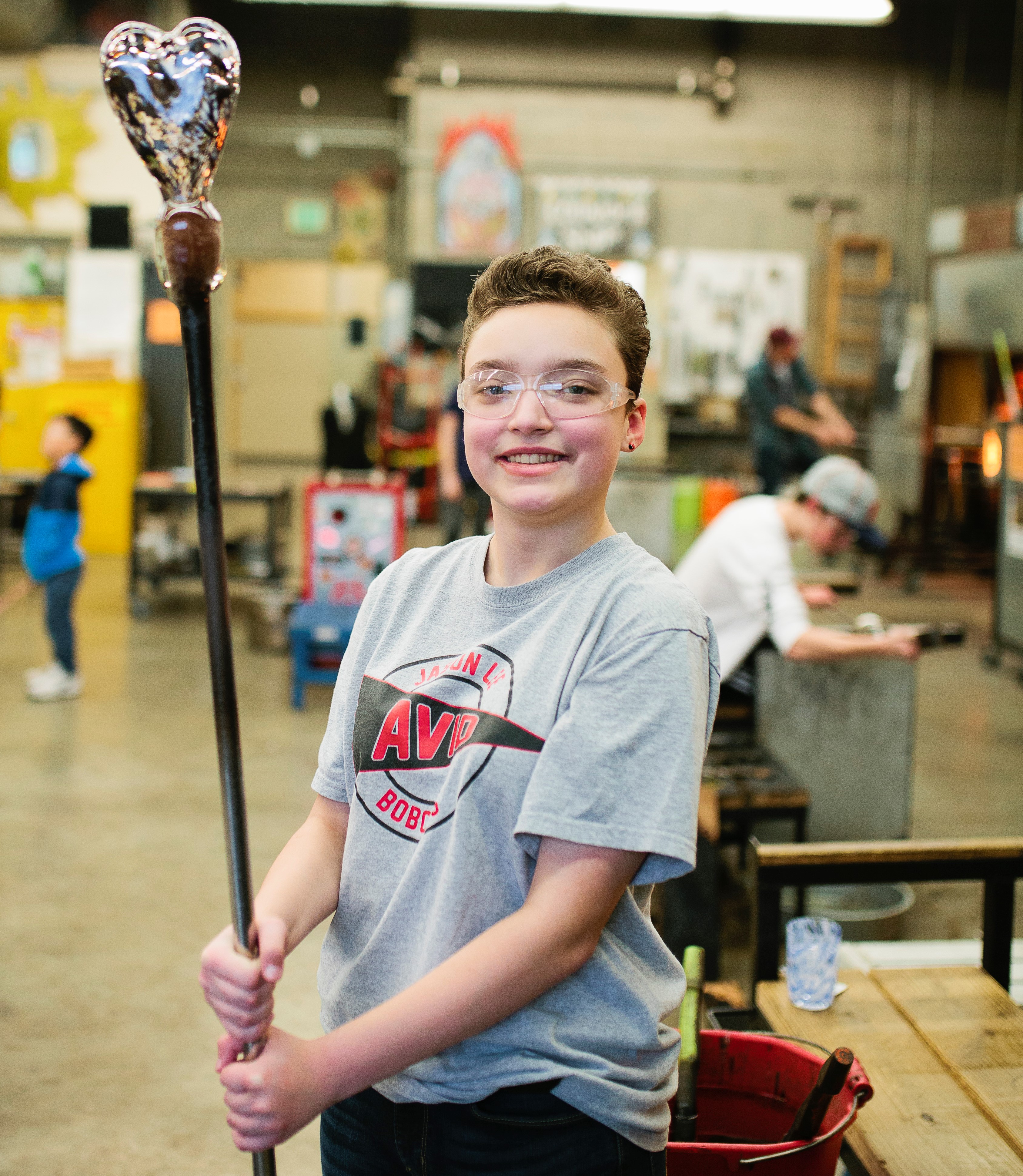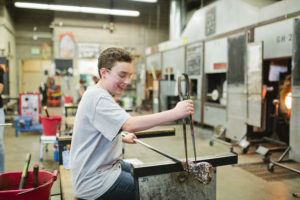 Since 6th grade, Aceline has been interested in becoming a glass artist. Fortunately, last year, as a 7th grader, she was able to take glass arts as an elective in our Daytime program at Jason Lee. She was instantly hooked. She did two Summer Glass Arts sessions between 7th and 8th grade and now participates in our Daytime and After School programs.  Her favorite glass pieces to work on are glass fusion pendants.
When Aceline talks about glassblowing, you can clearly hear the passion and earnestness in her voice. She recently made a piece to show people that "this is really possible!" Her favorite thing to do in the hot shop is to take a seemingly impossible idea and keep working on it until she's successful. Her advice for others is even if something doesn't seem possible, give it a try anyway. If it doesn't work out at first, keep trying and challenge yourself.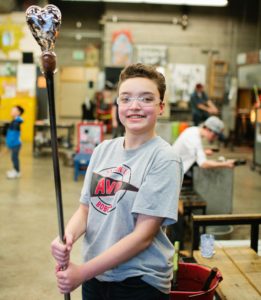 Aceline hopes to be a part of our Team Production program next year when she gets to high school. She heard Stadium High School has a stained glass program, and hopes she'll have the opportunity to learn that glass art technique when she attends Stadium. She looks forward to learning more advanced glass arts skills and gaining new abilities.
She brings a fun spirit and unique point of view to the hot shop and is a delight to have in our program!