Join the Team!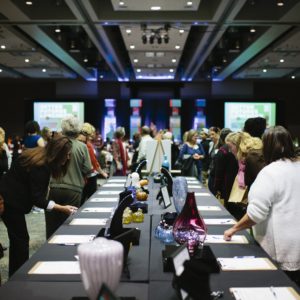 Want to be part of an awesome glass arts organization? We have a rewarding full-time opportunity for an Events and Development Manager who is detail-oriented and is a creative self-starter with strong collaborative and writing skills.
Hilltop Artists is a medium-sized youth development arts nonprofit in Tacoma, Washington with powerful programs, broad community support, and a track record of success. Our mission is: "Using glass art to connect young people from diverse cultural and economic backgrounds to better futures." You will be joining a small, highly motivated staff with a focus on excellence and achieving outstanding results.
THE OPPORTUNITY
Job Title: Events and Development Manager — DOWNLOAD FULL POSITION DESCRIPTION
Status: Full-Time, Exempt
Supervision: Reports to Deputy Director
In this position, you will be a key team member, with responsibilities in the following main areas:
Special Events: lead fellow team members in planning and implementing fundraising and special events – most critically, Hilltop Artists signature fundraiser, the Better Futures Luncheon.
Donor Development: collaboratively design and implement donor development strategies and timelines, donor communications, reporting, and data entry.
Administration: input and maintenance of office systems including database, digital and paper filing, record keeping, and organizational phone and email.
Volunteer Program Management: administer and coordinate volunteer recruitment, orientation, retention, and recognition.
Requirements:
Minimum of five years of event, development, and/or nonprofit experience, with increasing levels of responsibility and independence.
Experience planning and organizing events.
Demonstrable understanding of relational donor development and a passion for building philanthropic communities.
Volunteer management experience with a record of well-managed projects, including ability to train, orient, and supervise volunteers.
Effective database skills – accurate and consistent database entry skills.
High level of integrity and ethical awareness.
Commitment to equity and social justice; willingness to engage in personal and professional growth.
Desired Skills:
Bachelor's degree
Experience planning and leading significant fundraising event, including sponsor solicitation, table captain management, and auction coordination.
Familiarity with Salesforce, Google Suite, Microsoft Office
Professional experience using online communication platforms, such as Constant Contact, WordPress, and various social media outlets.
Environment: You will have your own desk in a shared office with a part-time Accounts Manager, Deputy Director, and Communications and Administrative Associate. The office is located within our large hot shop at Jason Lee Middle School.  The hot shop itself is active and loud – often with rock and roll music on – and filled with students for much of the work day. Your space however, will be relatively peaceful.
This is a fast paced, creative, and demanding job that requires a strong sense of self-care, balance, and joy in the mission.
Salary range:  $37,000 – $41,000 annually depending on qualifications, 40 hours/week, full benefits: generous paid vacation, holidays, sick leave, medical, dental, and life insurance.
TO APPLY
Application Deadline: April 27, 2018 or until the position is filled.
Application Materials: cover letter, resume, and a sample thank you letter.
Writing Sample Directions: Please write a sample donor thank you letter that is no longer than one page and appropriate for mailing via post to a Hilltop Artists donor.
Please send application materials in a single PDF document to info@hilltopartists.org with subject: (Your Last Name) 2018 Events and Development Manager.
Hilltop Artists in Residence is a 501(c)(3) nonprofit agency and will not discriminate against or harass any employee or applicant for employment because of race, ethnicity, gender, color, creed, religion, national origin, sex, disability, age, marital status, sexual orientation, gender identity, gender expression, military or veteran status, socioeconomic status, or status with regard to public assistance.