Map Unavailable
Halloween Blow
Date

Thursday
Oct 29, 2020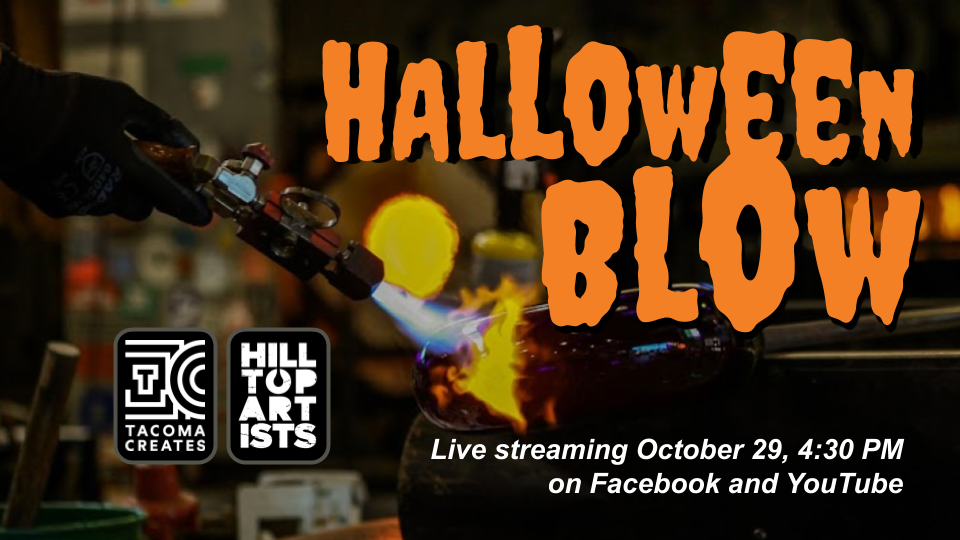 We're excited to welcome you virtually to the Jason Lee Hot Shop October 29 starting at 4:30 PM for our Halloween Blow!
Our artists will work together to sculpt a large, creepy sculpture to celebrate the season. In years past, the Tacoma Glass Blowing Studio staff have created incredible glass characters like Jack Skellington with assistance from Hilltop Artists staff.
Hilltop Artists will take on one of the more infamous classic monsters, and will craft The Creature from the Glass – er – Black Lagoon. They will sculpt the Creature from the waist up, emerging from the water.
We know you miss the hot shop, and this will be a fun opportunity to see our incredible artists in action, and to see the Covid-19 safety adaptations we use.
Tune in on Facebook or YouTube starting at 4:30 PM and anticipate the stream will continue for a few hours.