February Winter Warmer featuring Jenny Pohlman & Sabrina Knowles
Date

Friday
Feb 28, 2020
Location
Jason Lee Middle School
Time
6:00pm - 9:00pm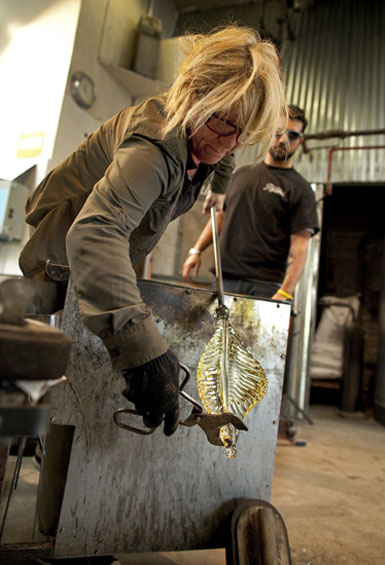 Hilltop Artists presents Winter Warmers, a series of evenings where renowned artists provide inspiring demonstrations, with the assistance of our students, in the Jason Lee Hot Shop.
In February, we are delighted to welcome renowned masters Jenny Pohlman and Sabrina Knowles.
Jenny and Sabrina have worked as a collaborative team for 26 years, celebrating their work with a comprehensive exhibition in 2018 at Bainbridge Island Museum of Art, "SYNCHRONICITY: Twenty-Five Years of Collaboration."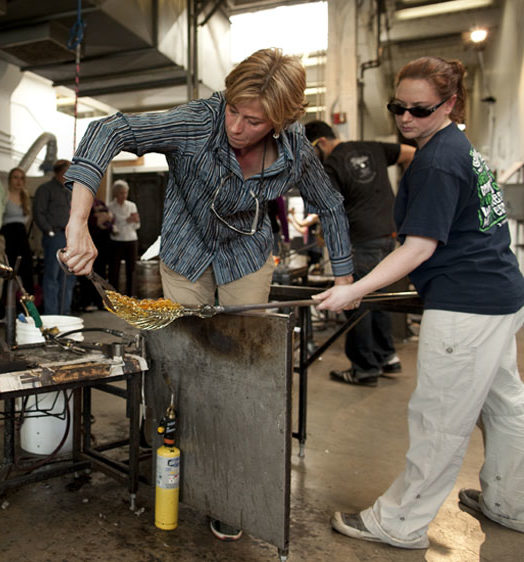 From their website:
"As seekers, they have undertaken six international two-month journeys to developing nations absorbing religious beliefs, political histories, current affairs, architecture, social structure and people's personal stories. After lengthy incubation they morph their experiences into sculptural stories to share what they have learned about healing, self-empowerment, compassion, strength, grace, and the power of the human spirit through assemblages of sculpted glass and fabricated steel. Their intention is to create works that speak of our common humanity."
Learn more about Jenny Pohlman and Sabrina Knowles here and experience their process in the Jason Lee Hot Shop on February 28, 2020.
Join us as we enjoy some savory soups, share some warm beverages (non-alcoholic), and make s'mores over the glory hole, all while watching the magic of glass happen!
Thank you to the Tacoma Rainiers for donating the door prize which is a President's Seats Summit Club Experience for 6 and a gift bag!
This experience can be used for a Rainiers game or a Tacoma Defiance Soccer match.
Thank you to Happy Belly and Infinite Soups for providing nourishing soup and bread to warm our bellies.
Email msimkova@hilltopartists.org for questions!