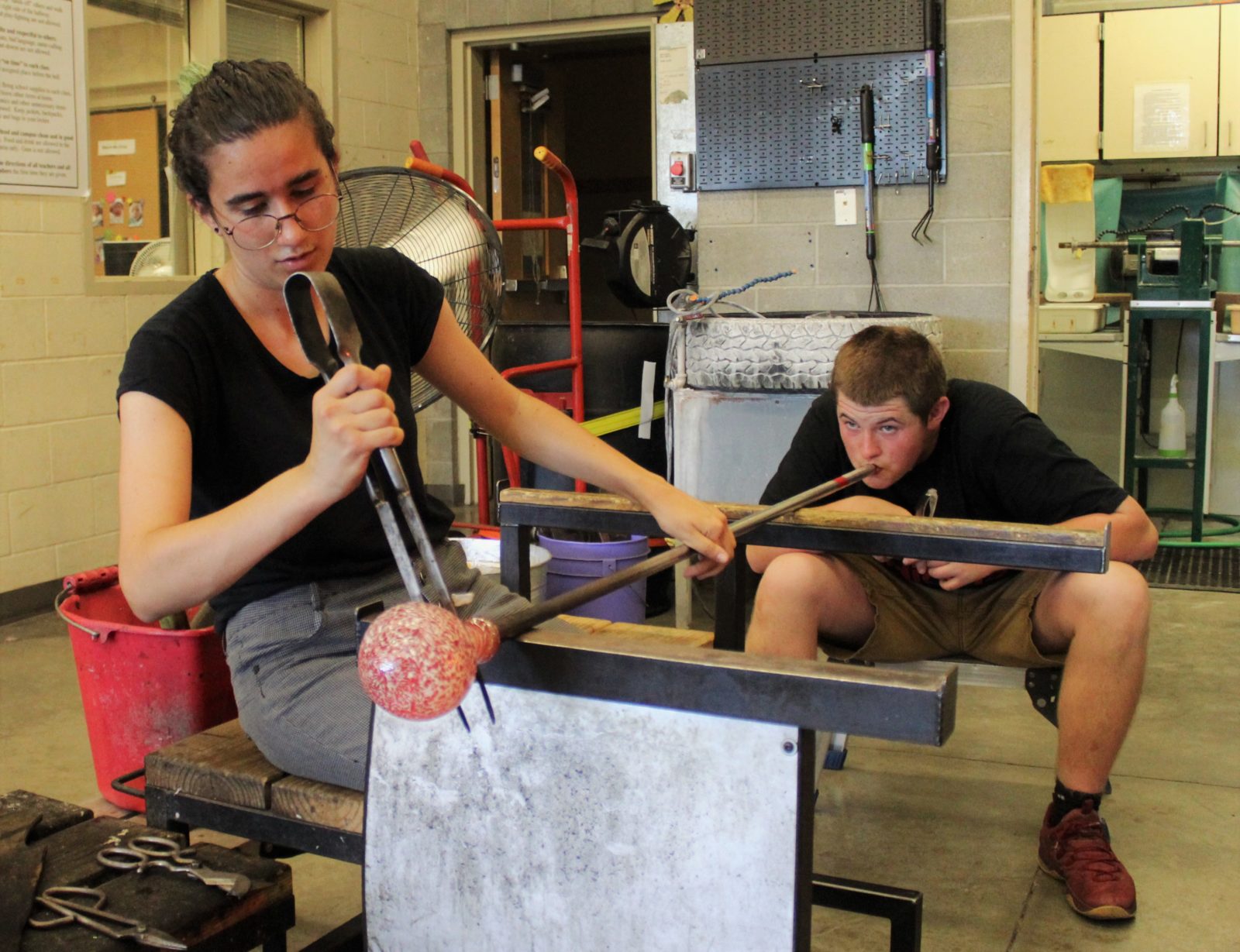 In 2014, we began an exciting exchange program – each year we send a student to study glassblowing with renowned glass artist Antoine Pierini in Tacoma's Sister City Biot, France. Thanks to the generosity of local host families, we have been able to host a student from Biot each summer as well. This year, at Antoine's recommendation, we had the pleasure of welcoming Léa to Tacoma.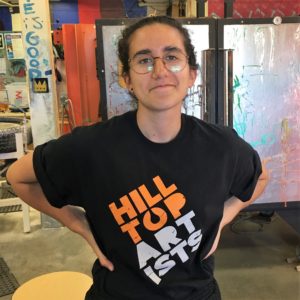 When she was 6 years old, Léa watched a glass blower at work, and she's been interested in blowing glass ever since. She has been studying glassblowing for 3 years now at the National School of Glass in Yzeure, France. Her favorite glass pieces to create include venetian cups, and other pieces requiring fine details. Last year, she had the opportunity to work with members of the Museum of Glass team in Biot.
This year, Léa had the chance to visit the Museum of Glass and catch up with the MOG team, which was one of many exciting excursions and experiences she had during her visit to the Puget Sound. Some of her more noteworthy activities included: splashing around in the Pacific Ocean, visiting Chihuly Garden and Glass, attending the Freedom Fair, exploring Point Defiance Park, visiting EMP and Seattle Center, and perusing Art on the Ave.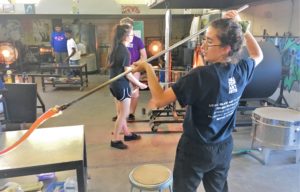 A favorite part of her visit were her host families – three generous and welcoming families hosted Léa during her 3-week stay (we cannot thank you enough!!). She enjoyed all the activities they planned, especially trying new restaurants and foods, such as Chinese, Korean, and Mexican cuisines; American candy; and American breakfasts.
Léa's favorite experiences at Hilltop Artists occurred during Team Production, as she enjoyed the variety of different pieces they worked on. She also learned and practiced a new technique: pulling cane. As a student in our Summer Glass Arts flameworking class, she fulfilled her goal of learning to make beads. She shared that she will miss our hot shop (which is very well-equipped), our people (who she found to be very kind), and American breakfasts.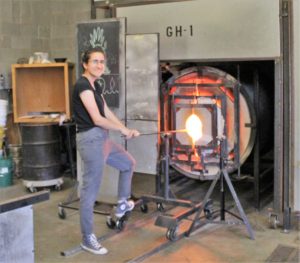 Experiencing different cultures is important, and Léa is so grateful that she had the opportunity to experience our part of the United States through Hilltop Artists. She believes travel teaches a person a lot about a culture they may know nothing about, and makes it possible for that person to make more well-informed decisions.
Léa's parting words were a very heartfelt "THANK YOU!" to all who support Hilltop Artists. She felt so lucky and proud to be here, and hopes she can pay it forward in the future.