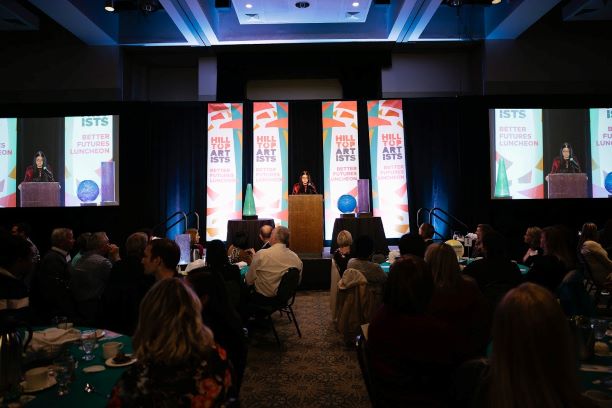 Thank you for joining us for the 2018 Better Futures Luncheon. Because of your support, the event was a huge success!
Thanks to support from our community, we offer tuition-free, experiential arts learning in two dedicated hot shops to create powerful change and long-term outcomes in the lives of youth and their families. Through our programs, partnerships, and youth advocacy, Hilltop Artists is working with students to break down the barriers they face in achieving social and academic success.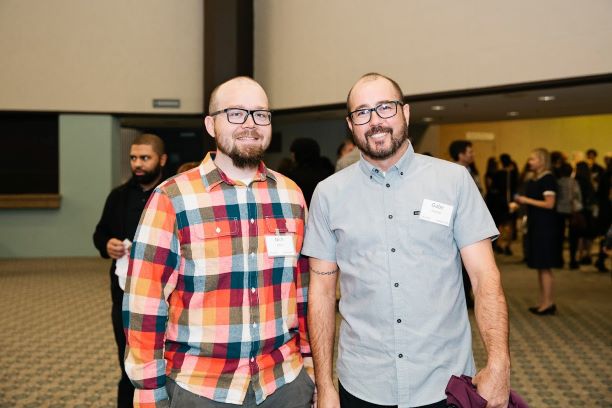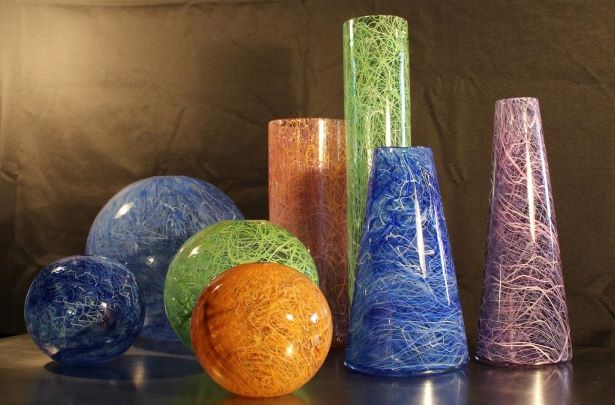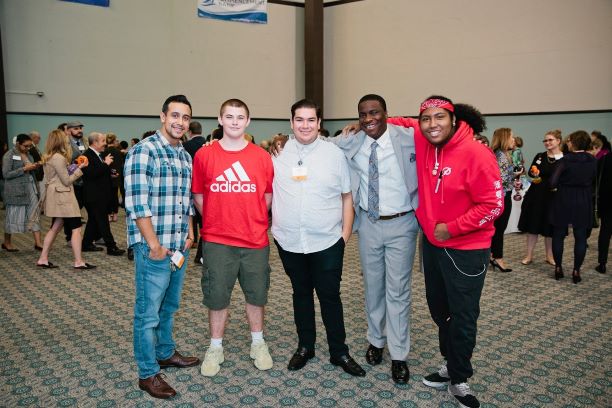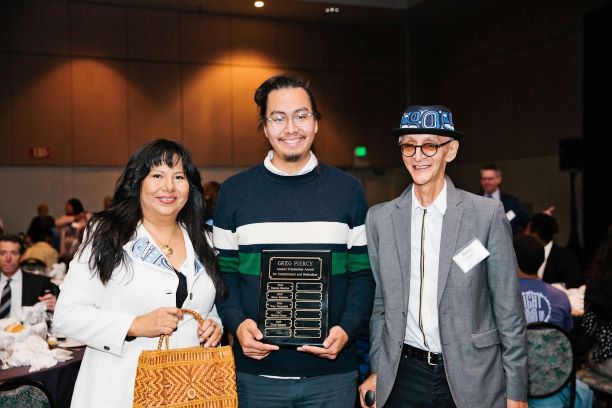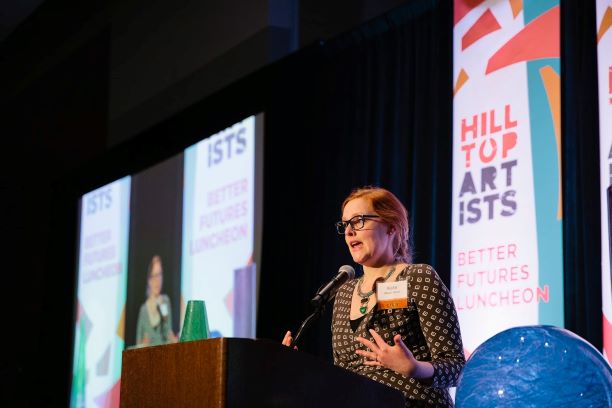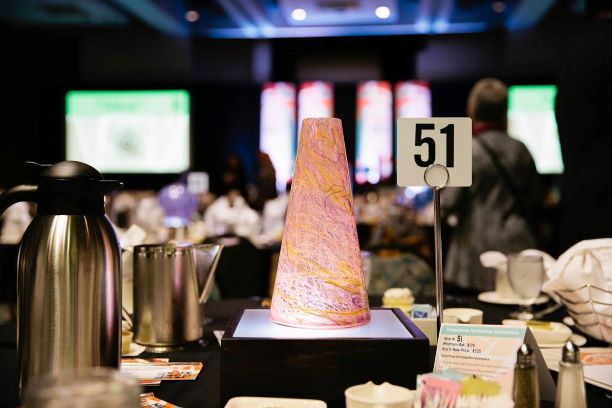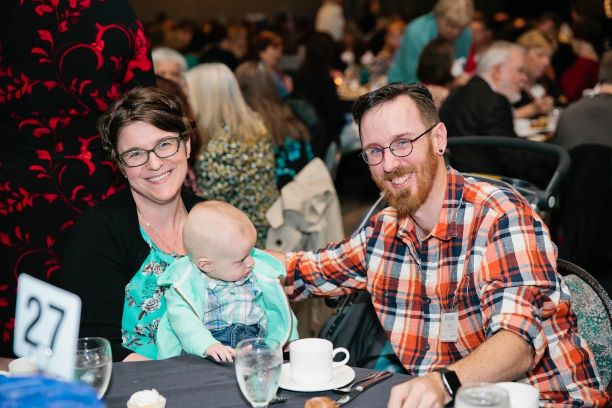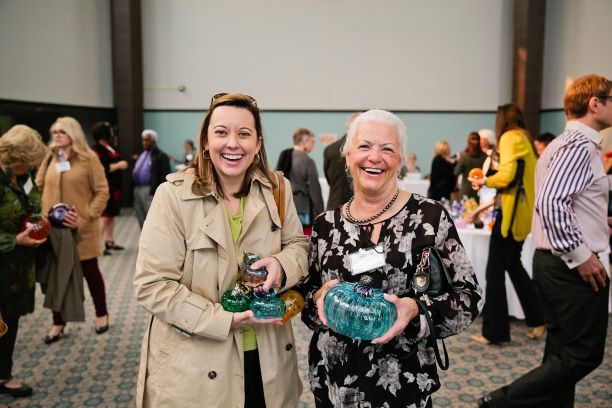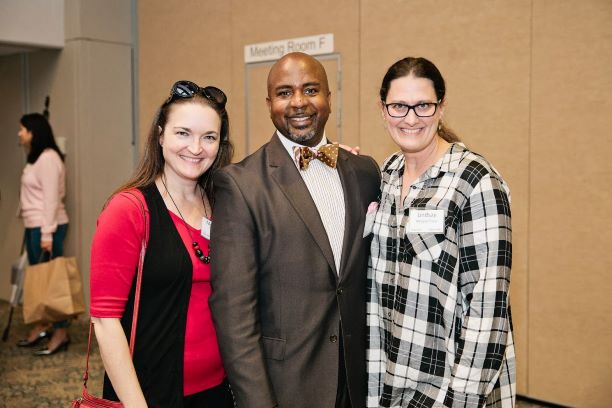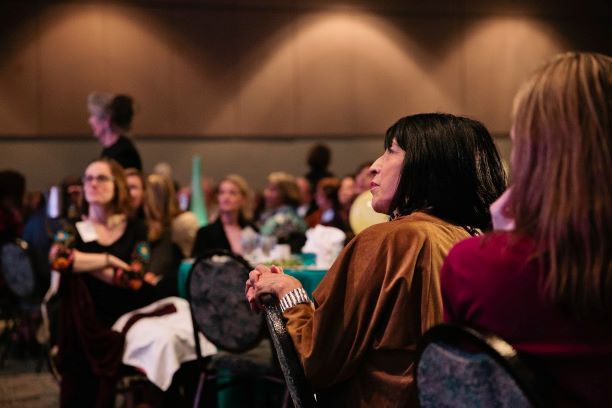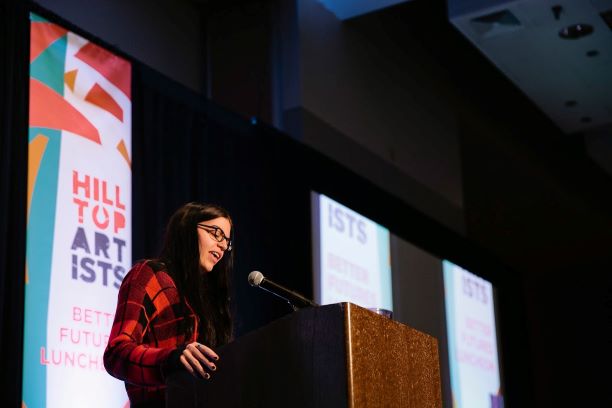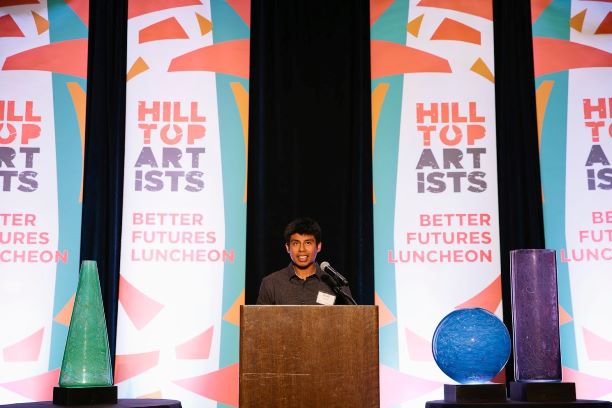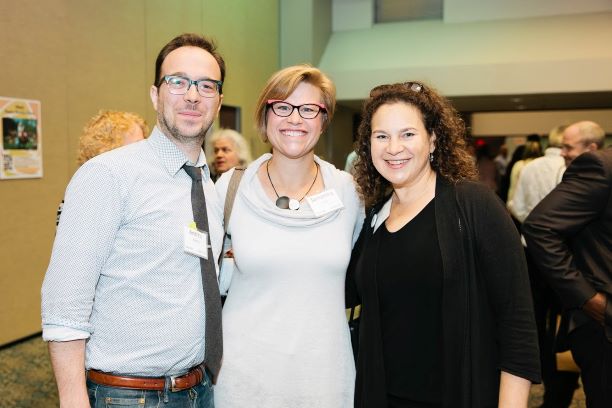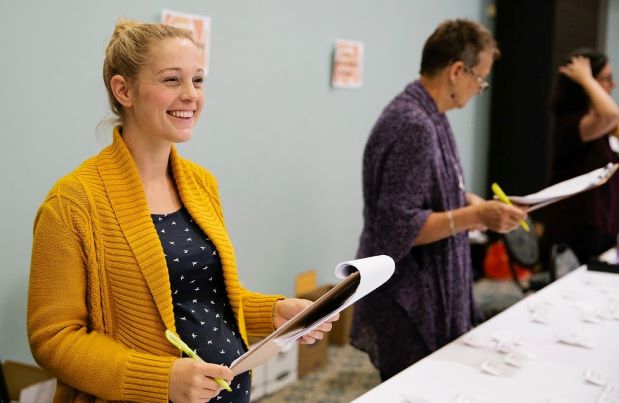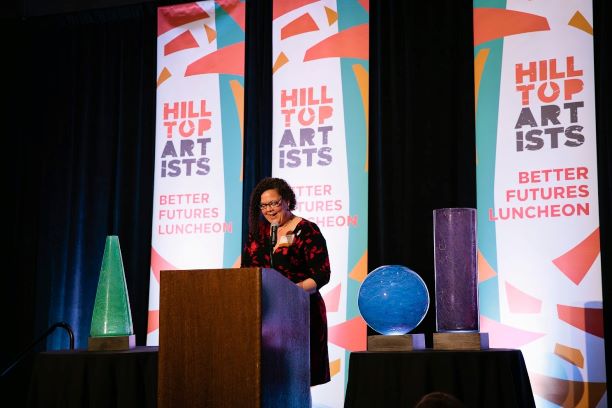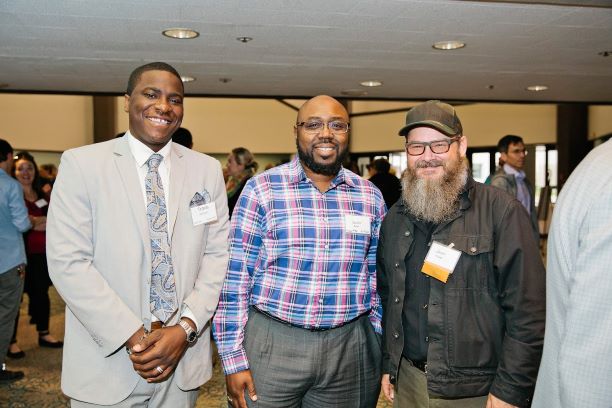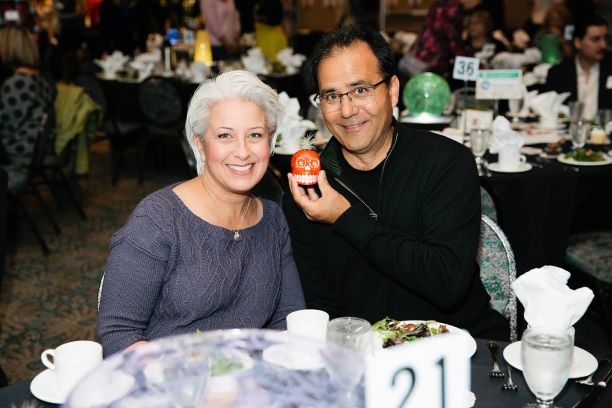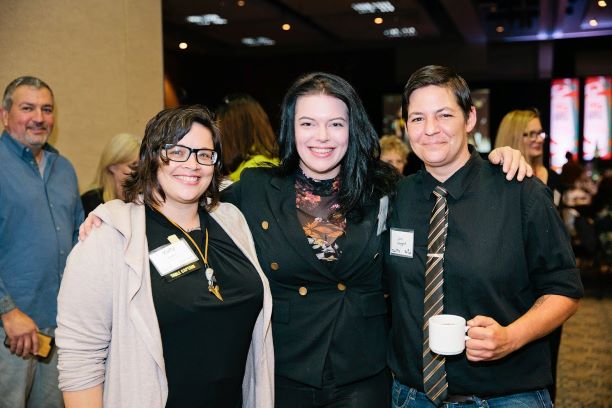 2018 Student Speeches
At the 2018 Better Futures Luncheon, we heard from two students in our programs: Daria and Noah. Watch their speeches below.
We hope their stories inspire you as much as they inspired us! If you'd like to make a gift to support our programs, click below to make a gift.
2018 Student Speakers: Where are they now?
We are so grateful to all of our partners, supporters, sponsors, and volunteers who joined us at our 2018 Better Futures Luncheon to make our annual signature fundraiser a huge success. Your generous commitment to the well-being of our young people makes a difference in the lives of Hilltop Artists students. You deserve a standing ovation!
We had two student speakers share how they learned about leadership, personal growth, and confidence at Hilltop Artists. Hear their stories and learn more below.
Student Speaker: Noah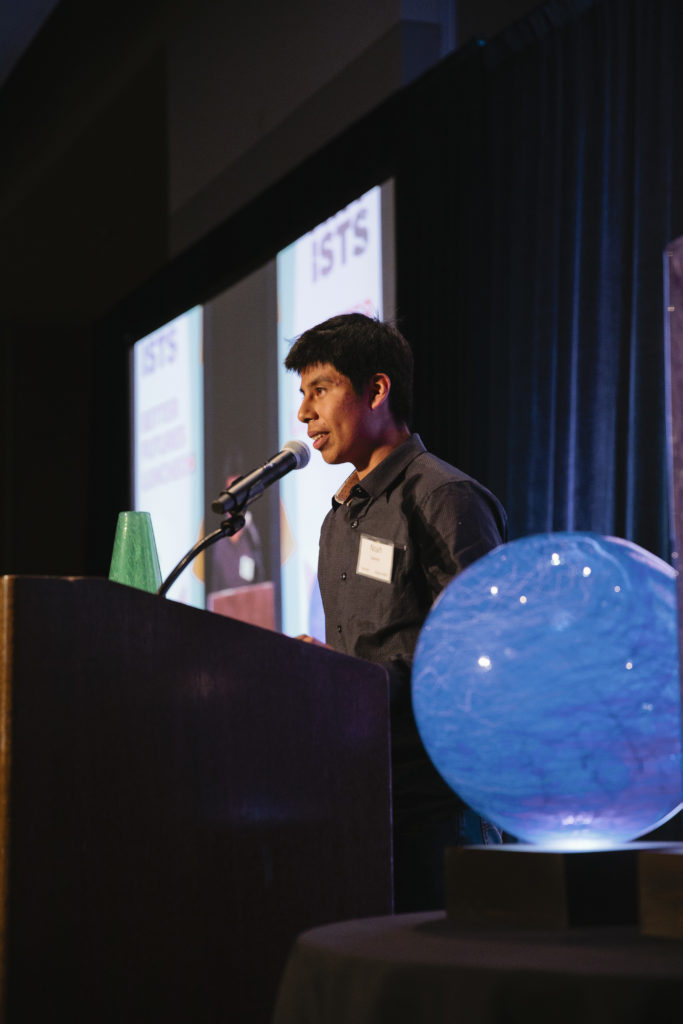 Noah Lowery started glass blowing at Wilson High School and then went on to be a teaching assistant during the summer program. From there he progressed onto team production and enjoyed the work and community. After about a month of being a Hilltop Artists, he was kicked out of his house. With little belongings, he stayed at a friends house and kept returning to Hilltop Artists to be a part of team production. Outreach coordinator, Kathy Andersen, helped him find shared housing, renew his green card, get a social security number, and get his first job as a landscaper. Noah continues to work on team production and at Blue Sky Landscaping hoping to advance as a foreman in the coming year.
Student Speaker: Daria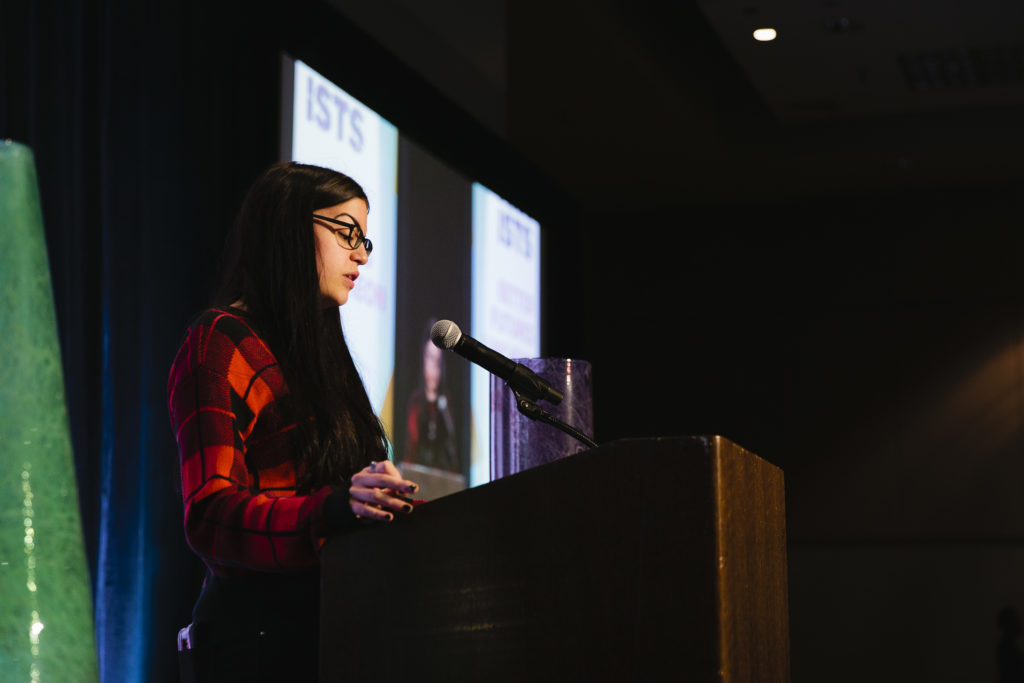 Daria was introduced to glass blowing through seeing glass art that a friend of hers had made. She then signed up for the summer program when she was 12 years old. In her Junior year of high school she received a scholarship from Hilltop Artists to attend Pilchuck for a weekend retreat and was inspired by the techniques she learned from Dan Friday. She has hopes to attend our Biot exchange program in France and is hoping to attend a college with glass art after two years at Tacoma Community College.
Luncheon guests were so inspired by the student speakers that we had 62 people sign up for the newly unveiled Murrini Club. Created to recognize ongoing, monthly donors, Murrini Club members provide stable support for Hilltop Artists' tuition-free programming. Learn more about the Murrini Club and join today!
Not able to join us, but still want to support students like Noah and Daria? It's not too late! Your donation will help make more hopeful stories like theirs possible.
Amy Woodruff
Angel Blanford
Ann Zenczak
Anne Jones
Barbara Bartolatz
Bev Losey
Bill Ryberg
Cara Tanner
Christine Cooley
Christopher Kodama
Chrystina Solum
Cindy Niemi
Dana Coggon
Danielle Langvad
Debbie Lenk
Diane Reville
Doug Page
Erin Shagren
Gaelen Annest
Heather MacMaster
Heather Myers
Heidi West
Jami Block
Janice Bridges
Jennie and Forrest Griek
Jennifer Hernandez
John Mitchell
Jp Avila
KaCe Whitacre
Kate Ward
Kathy Creso
Katy Evans
Kimberly Keith
Kit Evans
LaTasha Wortham
Liz Jacobsen
Lori Hess
Mara Loveday
Mary Boone
Molly Crowly
Morgan Bobabilla
Peggy Nixon
Polly Ballantyne
Renee Martin
Sallie Zimmer
Sarah Heavin
Sarah Rumbaugh
Sharon Chambers-Gordon
Shawn Cole
Stephanie Nicklaus
Susan Keith
Tafona Ervin
Therese Hammil
TJ Bohl