We are so grateful to all of our partners, supporters, sponsors, and volunteers who joined us at our 2017 Better Futures Luncheon on October 3rd to make our annual signature fundraiser a huge success. Your generous commitment to the well-being of our young people makes a difference in the lives of Hilltop Artists students. You deserve a standing ovation!
Thanks to support from our community, we offer tuition-free, experiential arts learning in two dedicated hot shops to create powerful change and long-term outcomes in the lives of our youth and their families. Through our programs, partnerships, and youth advocacy, Hilltop Artists works with students to address barriers they face in achieving social and academic success.
Click on the links below to hear our three student speakers share how they learned about leadership, personal growth, and confidence at Hilltop Artists.
Luncheon guests were so inspired by the student speakers that we had 62 people sign up for the newly unveiled Murrini Club. Created to recognize ongoing, monthly donors, Murrini Club members provide stable support for Hilltop Artists' tuition-free programming. Learn more about the Murrini Club and join today!
Not able to join us, but still want to support students like Cordell, La'Naya, and Lindsey? It's not too late! Your donation will help make more hopeful stories like theirs possible.
Save the Date
2018 Better Futures Luncheon
Tuesday, October 2nd
Hotel Murano, Bicentennial Pavilion
Our annual Better Futures Luncheon is an opportunity for you to be a force for positive change. Join us and bid on student-made centerpieces, hear directly from our students about the power of glass art and adult mentorship, and learn how you can help us connect our students to better futures.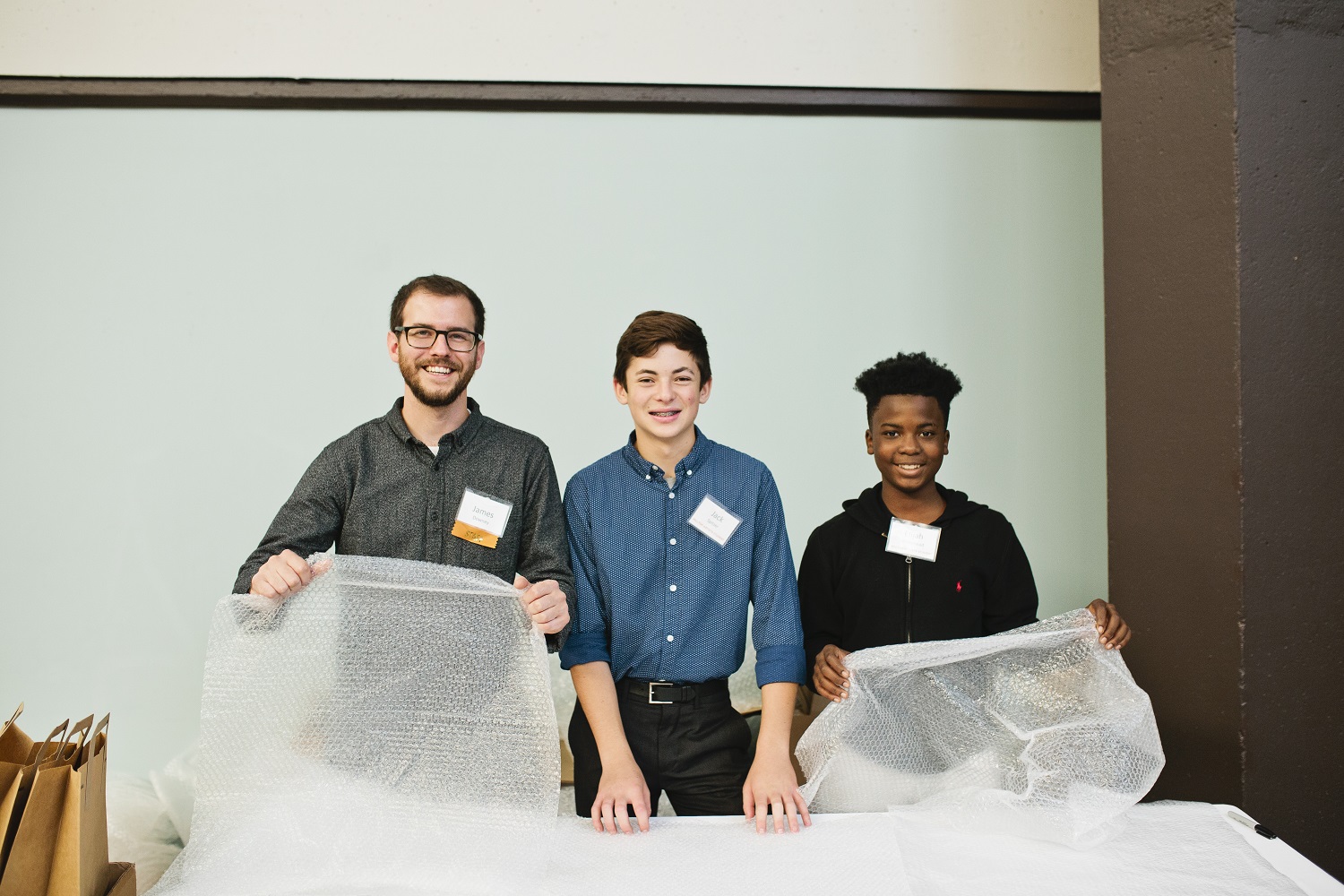 A BIG thank you to our 2017 Sponsors!
Gaffer Level
Columbia Bank ● DaVita Healthcare Partners
Harborstone Credit Union ● Pacific Lutheran University 
Robert Half ● South Tacoma Auto ● Tacoma Community College
TAPCO Credit Union ● Toray Composite Materials America, Inc
University of Puget Sound ● WorkForce Central 
In-Kind Sponsors
AVMS ● Hotel Murano
M Agency ● Museum of Glass
If you or your company are interested sponsoring the 2018 Better Futures Luncheon, please contact Kate Albert Ward at 253-571-7720 or by email.