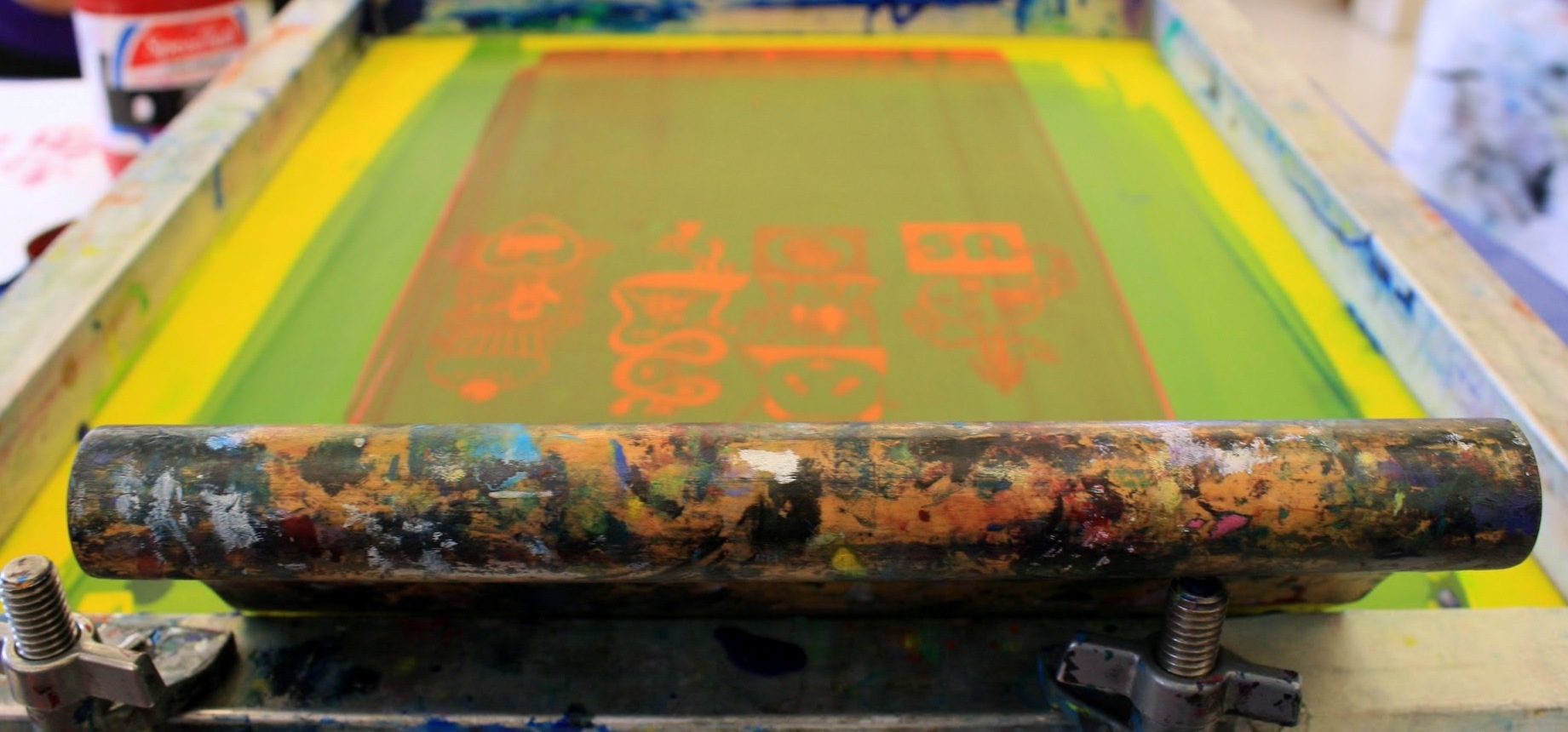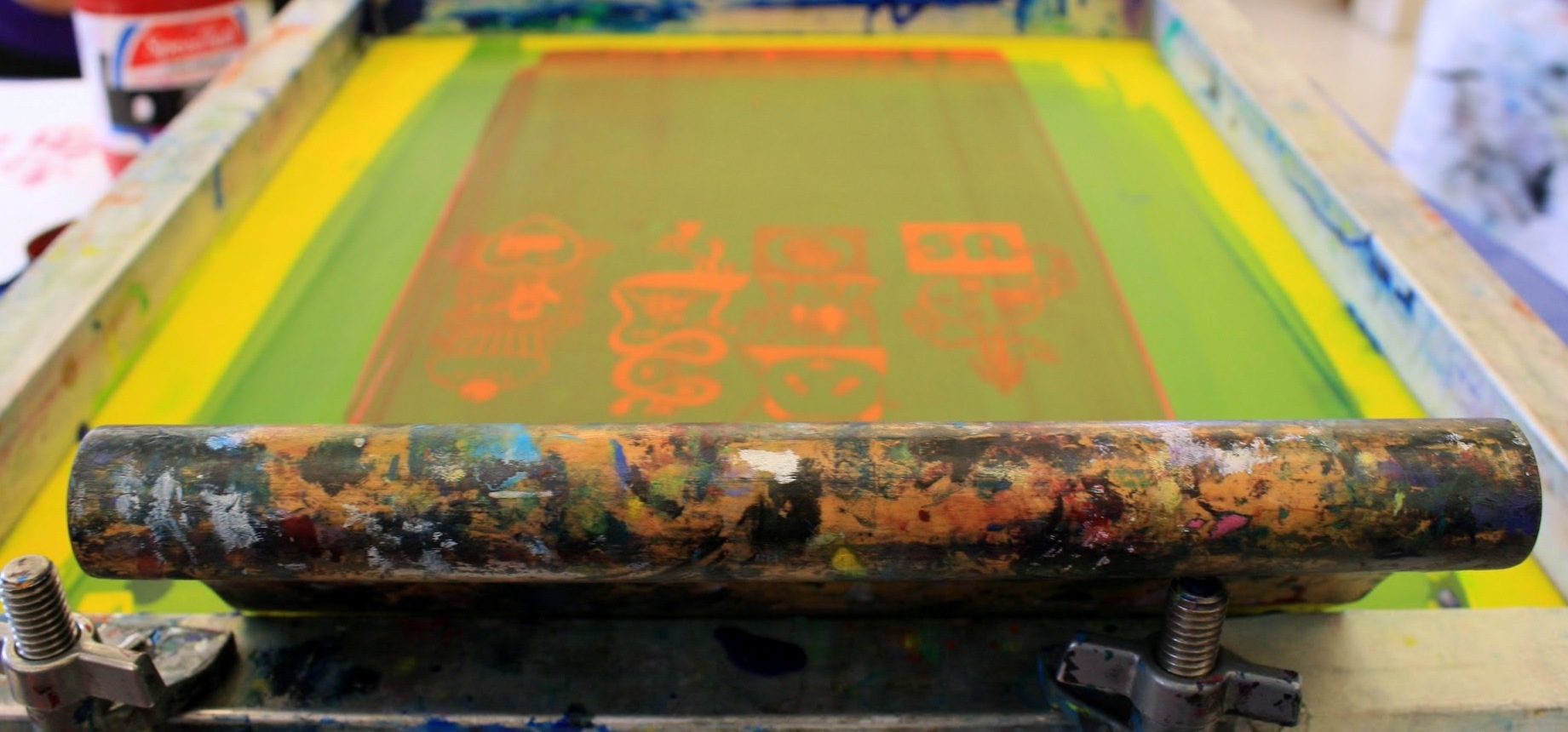 What is Arts Connect?
Arts Connect is a community-based program for young women involved with the Pierce County Juvenile Court System.  The program consists of two quarterly 10-week sessions in glass, ceramics, photography, printmaking, or other art forms. A team of adults, including professional artists, leads these weekly, three-hour classes at community sites, with support from probation officers, CASAs (Court Appointed Special Advocates), and volunteers.
Hands-on projects are generated from group discussions and writing activities about identity, society, and healthy lifestyles. A family-style dinner is served and participants are welcome to arrive early for snacks, homework help, or to talk with mentors.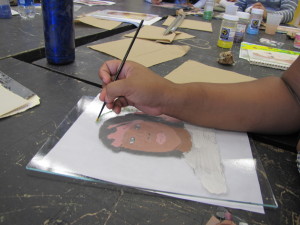 Making a Difference
At the beginning of each session, the young women in the program discuss needs in the community – such as hunger, homelessness, and domestic violence – and the local nonprofit organizations that respond to those needs. Through conversation over family-style dinners and while making art, they select an organization to support.
At the end of the session, friends, family, judges, probation officers, and the public are invited to a showcase where the participants exhibit their artwork and share their reflections, personal experience and journeys through art. They also educate the audience about a community issue, which they are empowered to help resolve by selling their artwork with the proceeds going to their chosen organization or by donating what they have made to enliven board rooms, entry halls, or areas where clients gather.
Thank you so much for using your creativity to support our program! You're amazing! – Prison Pet Partnership
Who is eligible to participate in Arts Connect?
Arts Connect is open to any female youth who lives in Pierce County and is on diversion or probation. Girls are referred to the program by their probation and diversion officers. In 2016, we added AC2, a program modeled after Arts Connect that serves those who are in foster care through the Pierce County Dependency program.
Program Goals
Arts Connect incorporates research-based best practices using hands-on arts learning, reflective writing, adult mentorship, public presentations, service learning and philanthropy to achieve the outcomes of reducing the risk behaviors that lead to participants recidivism. This is accomplished by achieving the following goals:
• Foster a sense of personal and group recognition and belonging
• Build self-esteem and creative expression
• Develop pro-active attitudes/ behaviors regarding learning, accountability and contribution
• Develop communication skills through projects that require reading, writing, collaboration and presentation
• Develop healthy relationships with pro-social adults and other program participants
• Build conceptual thinking and problem solving skills through a balance of independent and group activities
• Develop leadership skills and positive connection to community
Check out the Hilltop Artists events page for details about the next Arts Connect showcases.
How You Can Help
Prepare healthy dinners for the group
Help transport girls to and from weekly sessions
Join the Arts Connect Giving Circle. Learn more about this philanthropic group of volunteers below.
'Like' the Arts Connect Facebook Page to get updates about our events and program
Sign up for one of the volunteer opportunities below