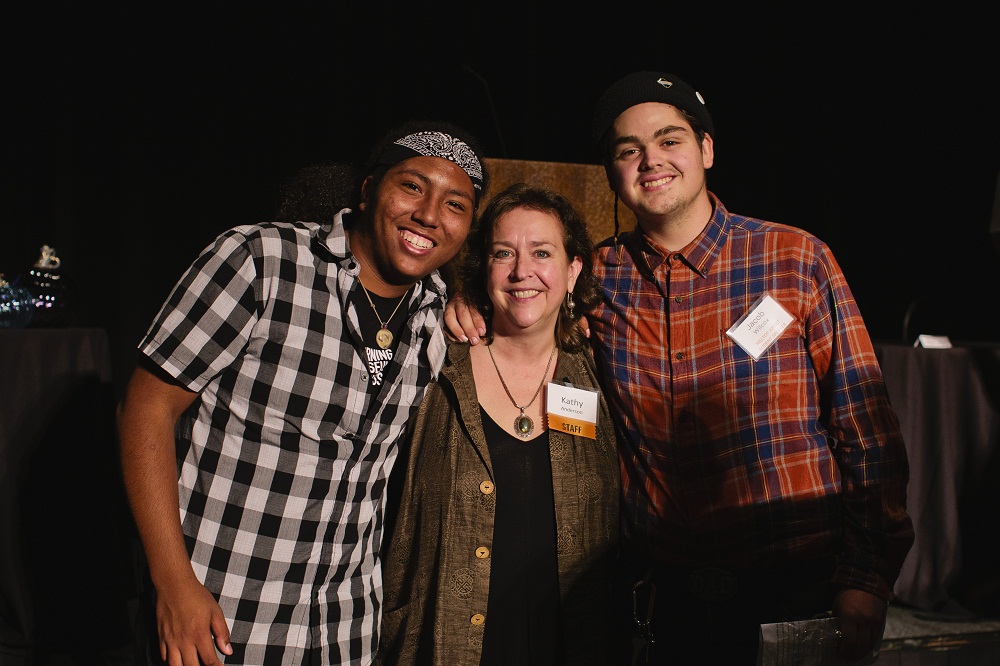 A Fond Farewell to Kathy Anderson
We are sad to announce that our Outreach Manager, Kathy Anderson, will be leaving Hilltop Artists after twelve years of incredible service.
She is leaving to pursue her own artwork (follow her on Instagram and Etsy), to travel (first stop, Japan!), to support her husband Steve with his growing hot sauce business (Tahoma Spice Company), and to seek new adventures in life.
For well over a decade Kathy has been a valuable and well respected member of our team. She provided vital support services for our students, connecting them to resources to meet their educational and social needs.
She is deeply appreciated by both her colleagues at Hilltop Artists and those in her vast network of service providers. Her labor and contribution, including hours of conversation, midnight phone calls, and relentless follow through with numerous organizations, are greatly appreciated.
We will miss Kathy's professionalism, empathy, and strength.
On behalf of the Staff and Board of Directors of Hilltop Artists, let's all wish Kathy all the very best and good fortune in her future endeavors.
Sincerely,
Kimberly F. Keith
Executive Director