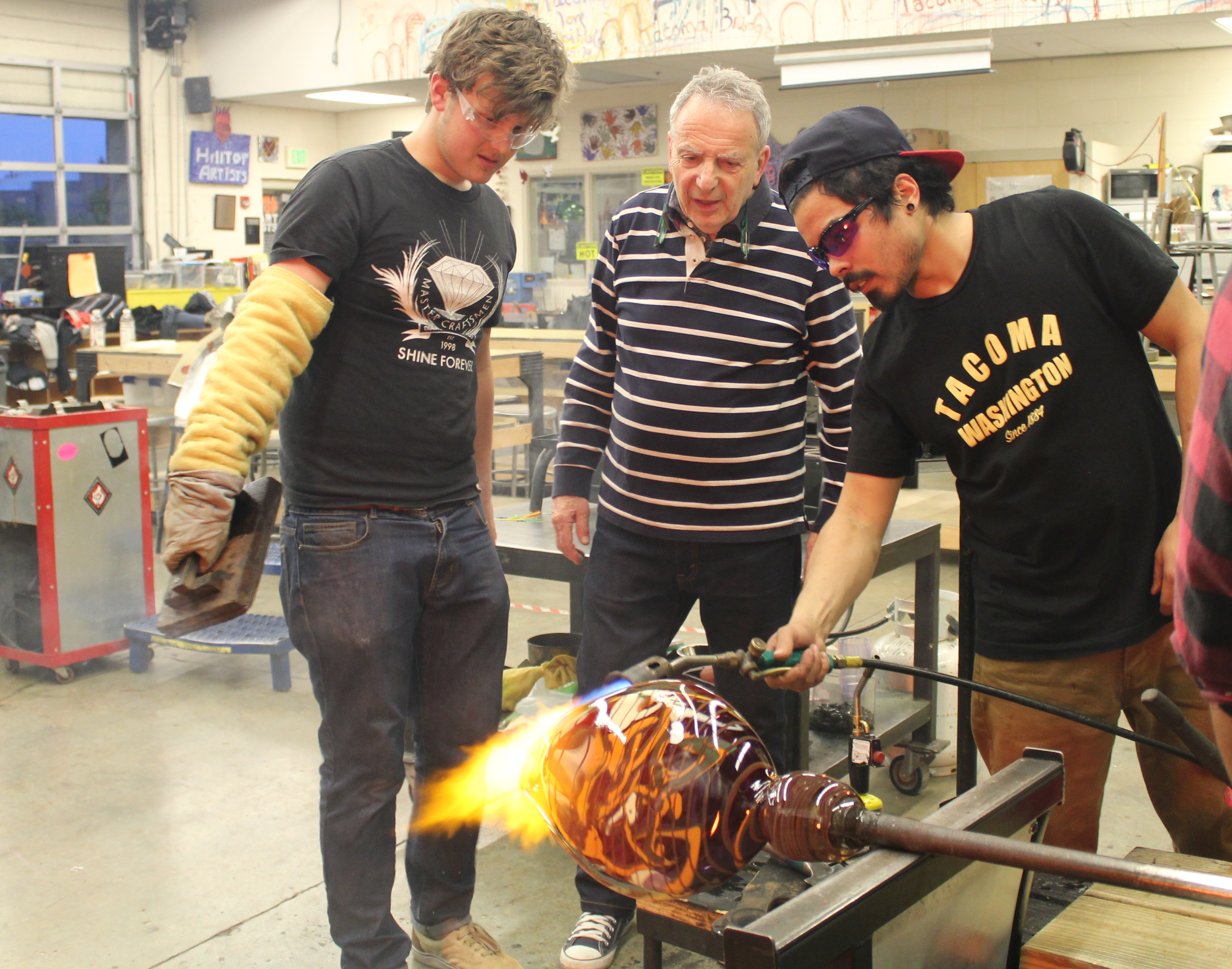 Peter has been chosen as our 2018 Biot Ambassador and will travel to France this summer for three weeks to study with master glass blower, Antoine Pierini.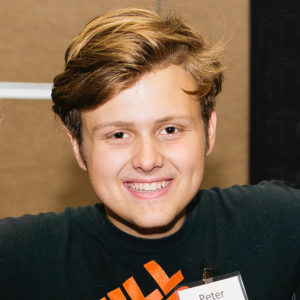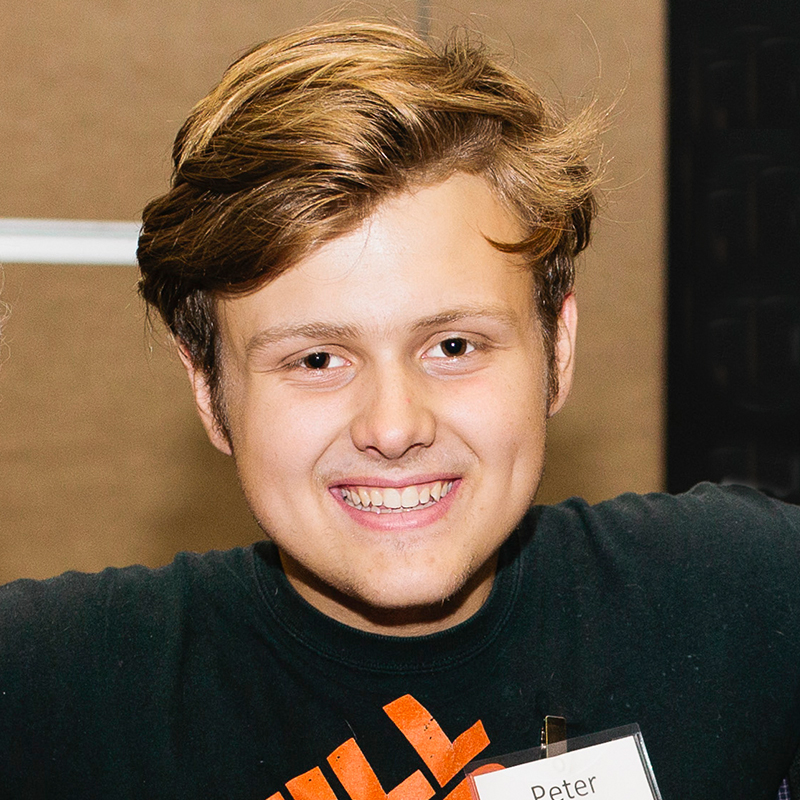 Our Student Ambassador Program connects Hilltop Artists students to new experiences and a new culture while expanding their skills in the field of glass blowing! Biot is an official Sister City of Tacoma thanks in part to the strong glass art culture in both locations. This will be the 5th time that a Hilltop Artists student has gone to Biot to study with Antoine. Peter will stay in a guest apartment on Antoine's property and help him each day in his busy studio.
Peter is finishing up his Senior year and has been a Hilltop Artists student since he was in 7th grade at Jason Lee Middle School. He started out in our Daytime Program and quickly signed up for our After School program too. When he was old enough, he was invited to join our advanced Team Production program. Hilltop Artists is a family affair – both his older sister and his younger sister have also been Hilltop Artists.
Being a glassblower is just one of his many creative outlets – Peter also does printmaking, woodworking, drawing, pottery, plays guitar, and sings. He is currently in rehearsals for the upcoming production of 'Guys and Dolls' at Stadium High School and was in 'Hairspray' last spring.
Peter is so excited to have been chosen as the Biot Student Ambassador this year. "I have always believed that the best way to learn something is through practice and experience…I think that being able to work with [Antoine] will give me insight on how other parts of the world work with this material that I have grown so fond of."
Costs for this program – including airfare, passport, luggage, insurance, and a daily stipend for food and expenses – are covered thanks to generous individual gifts and from the sale of special Biot Floats. Biot Floats are hand blown by the Student Ambassador each year and Peter has already had two batches come out of the annealer.
This is such a unique and special program and we hope to expand to include additional students – and maybe even other locations – in the future. Peter will be a great representative of Hilltop Artists and Tacoma while he is in Biot and we can't wait for him to experience a summer in France.
Learn more about the Biot Ambassador Program, our Sister City relationship with Biot, and how you can help Peter get to France.