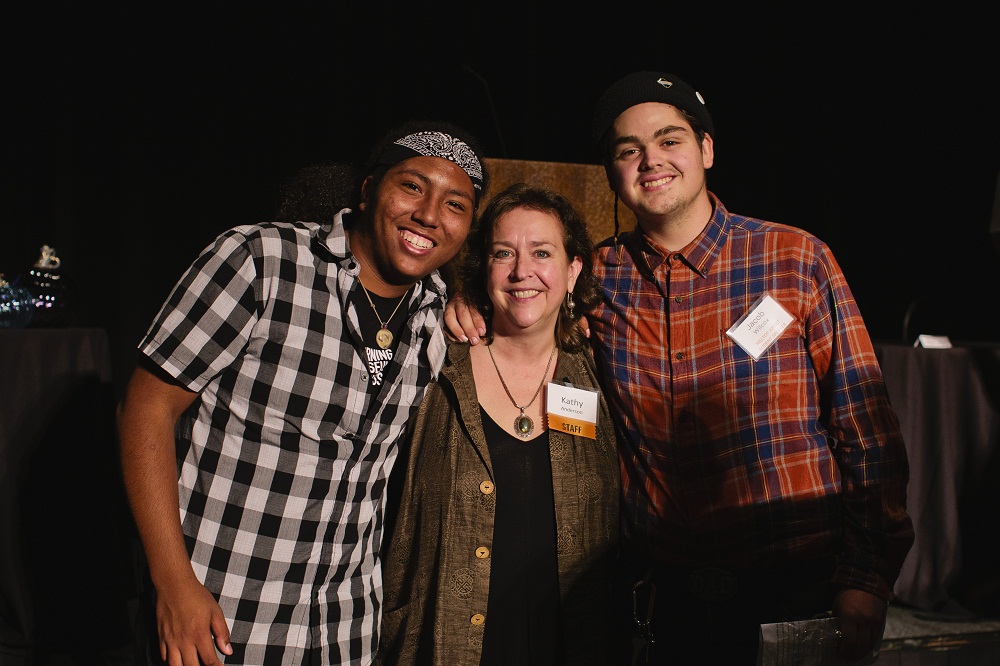 Her work space might be tucked in the back of our staff office, but Kathy, the Hilltop Artists Outreach Manager, is on the front lines of connecting our students and their families with community support services. Through this important work, she becomes a trusted adult, sometimes the trusted adult, for our students to turn to when facing challenges. Many of our students have Kathy on speed-dial and can often be found in the folding chair next to her desk debriefing their day.
The Hilltop Artists' Outreach Program was officially formed in 2007 when teaching staff realized that our students needed additional support to address the personal challenges and family issues affecting them outside the hot shop. Over the years, Kathy has cultivated a wide net of community organizations that can help our students. Referrals go beyond simply giving students or families addresses and phone numbers of service providers — Kathy sets up meetings, arranges transportation, accompanies students for support, meets for debriefing conversations, and is constantly checking in for updates along the way.
This fall, Kathy worked diligently to assist a student, John*, who was facing homelessness and estrangement from his family. She helped him connect with the Youth Shelter, found pro-bono legal assistance, and helped him navigate the complex process for housing assistance. We are happy to report that John was placed in housing just in time for the Christmas holiday and will be starting a  job soon. We are crossing our fingers that his work schedule will still allow him plenty of time to be in the hot shop!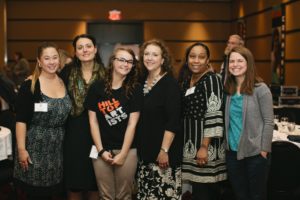 By fostering connections and working collaboratively with others in our community our Outreach Program directly links students to services that take them from a position of crisis to one of stability. The short story about Hilltop Artists is that we provide glass arts instruction to youth in our community.  The long story is that glass is the hook that gets kids in the door — but it is the combination of a creative outlet, a safe place to learn and grow, and the tireless support from caring adults like Kathy that empowers our students to thrive!
*a pseudonym has been used for student privacy.